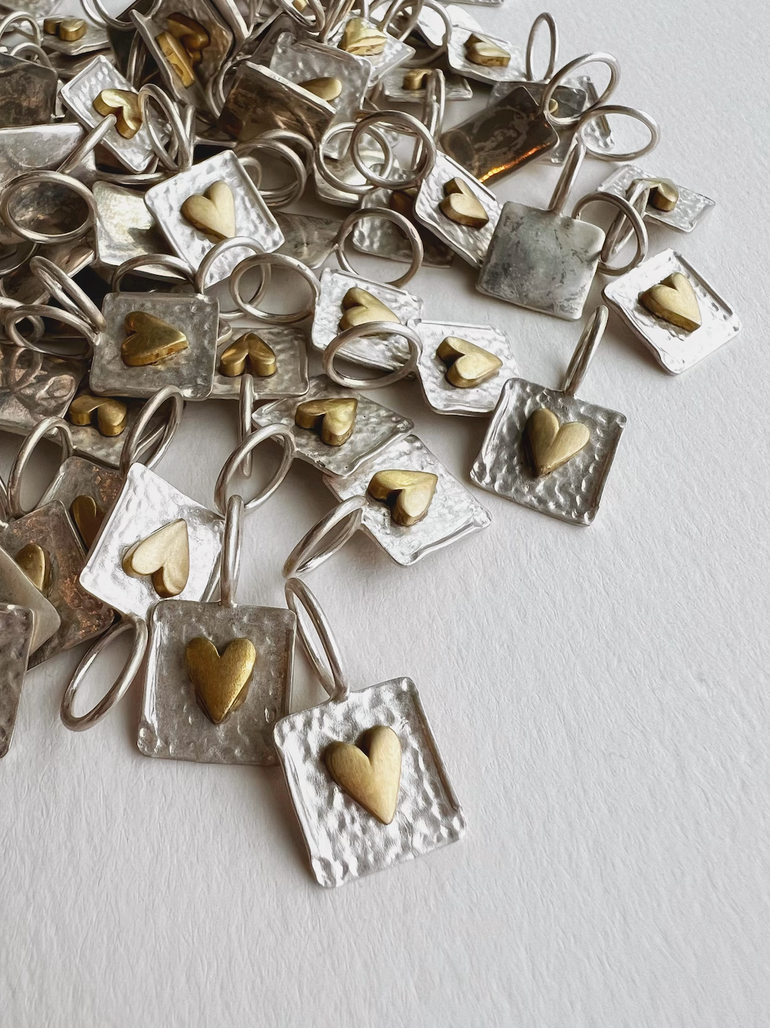 Details: 
+Sterling Silver pendant and ring
+Brass heart at center
+1/2" x 1/2" square
+10 mm Ring to slide easily over any chain or clasp
---
Beautiful Jewelry
The Unconditional Love Charm is beautiful. I love the workmanship and style that Honey + Ice put into all their jewelry. Lovely item.
Beautiful piece of jewelry
I Love the unconditional love charm it's perfect size and can be used for dressy or casual!
Thank You
Diana
Unconditional love charm
I love it. Delicate and special and it makes me feel like that when I wear it!!
Charm
I love it but I put it on a chain to be worn around my neck. 💖