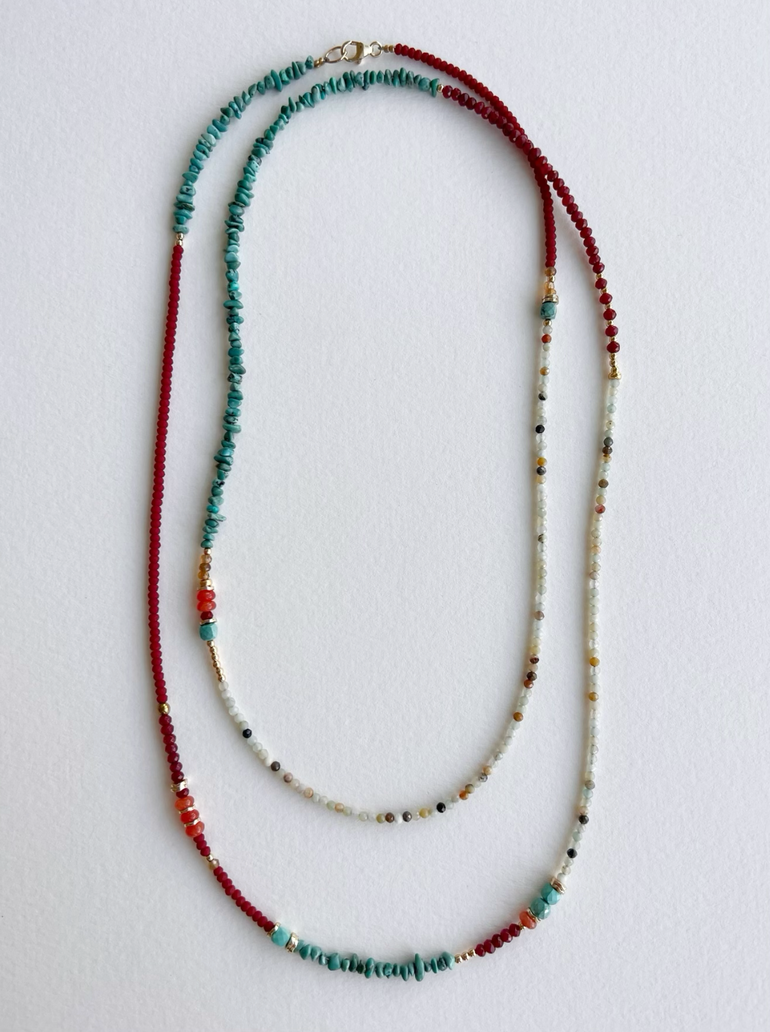 Turquoise can symbolize calm, creativity, healing, understanding and happiness, all qualities that enable us to THRIVE. Not just survive, but truly find lasting joy. Take a minute to remind yourself of a quality you need to allow yourself more of and repeat it every time you look at your necklace.
Seeking to be more creative? Let the colors in this necklace spark you to try a new project/recipe/outfit/nail color etc. 
Want to find understanding? Let your necklace remind you to ask questions and seek for answers! 
The list goes on. What will help you THRIVE?
Details: 

+40" (almost a whole choker longer than our LONG dot chains!) 
+Turquoise Chips
+Genuine Ruby
+Carnelian
+Gold Beads
---