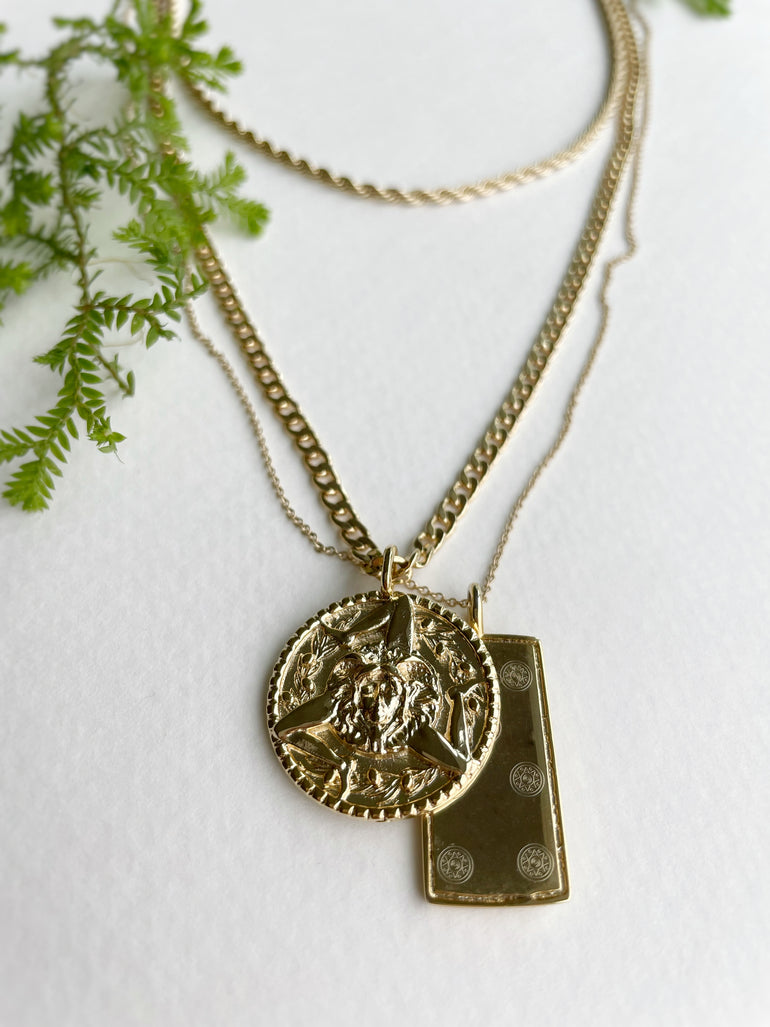 Gathered. Together. Strengthened.
.
One strand of string is fragile, 100 strands of string gathered together, twisted, intertwined, is strong. The Rope chain is a symbol of the strength we can find in family. We are each a strand in our family's rope. Each strand is needed for a rope that will stand firm for generations to come.
.
To Mamma Mangia the rope chain is a representation of her grandmother's strength through trials. This chain is a replica of the one her Nonna wore as she helped strengthen her family.

+16"-17" Adjustable
+Gold bathed stainless steel electroplated chain
---
New favorite
Such a great basic to add to my layers. It's beautiful and I love it!
I got this for my daughter and she loves it! Thank you for your prompt shipping and darling packaging! I look forward to buying more from you
Stunning!
I love this necklace so much! It is so simple, but has a special sparkle to it. I have worn it alone and with other Honey and Ice Necklaces. This is a MUST have to add to your collection. It is TIMELESS! Thank you, Taunya!