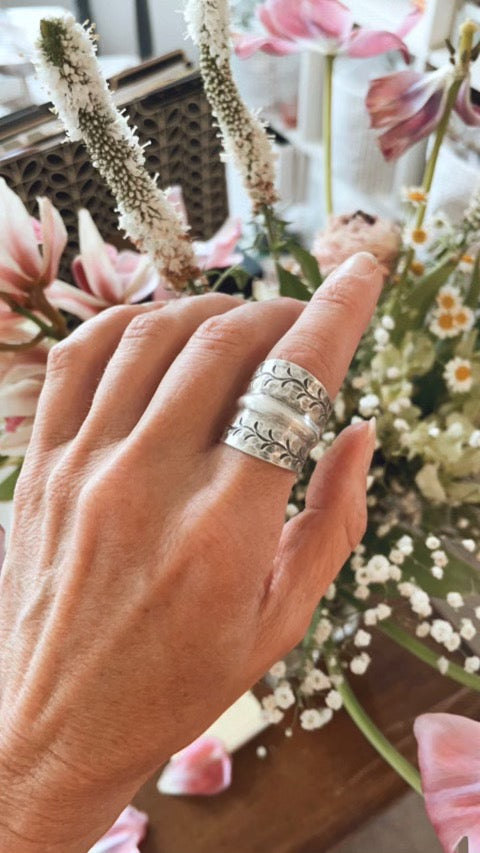 Spring florals let our hearts bloom right along with them and remind us how beautiful growth is. 
+ Made of Thai Silver
+ Its adjustable so will fit any finger you wish. How can you not love that?!
+ Handmade in Thailand 
---
Disappointed
I love your products and live in Australia so can't order. I placed an order recently when I came to the USA, it took so long to get to shipment stage and I emailed to get the address changed for delivery as was leaving Idaho and going to Arizona. Unfortunately I never heard from anyone and my order is hence still in the USA for me to arrange to get it shipped to Australia. Any communication would have been good, however I received no response to my email so was disappointed in that as was so excited to be able to finally get my But God bracelet!