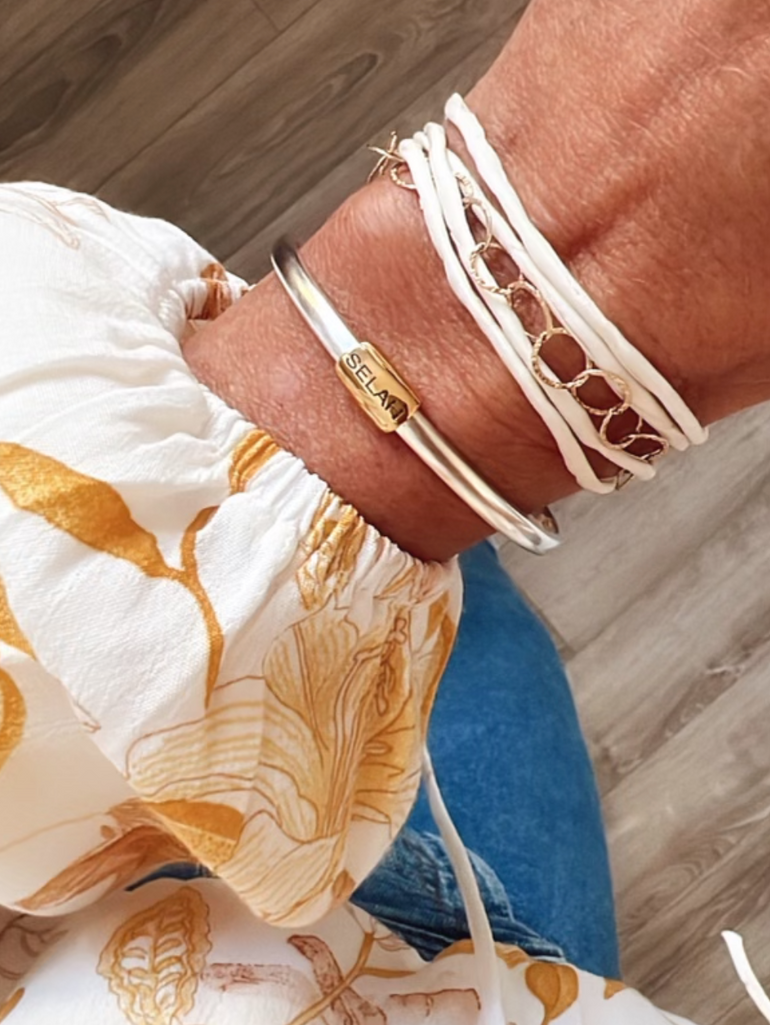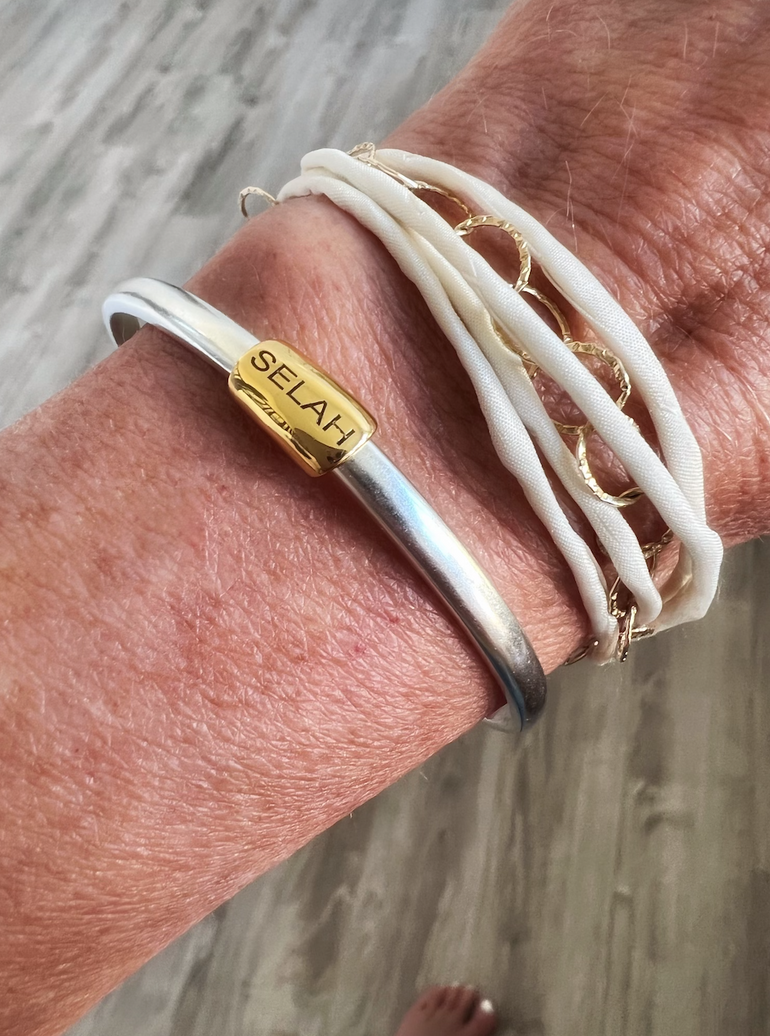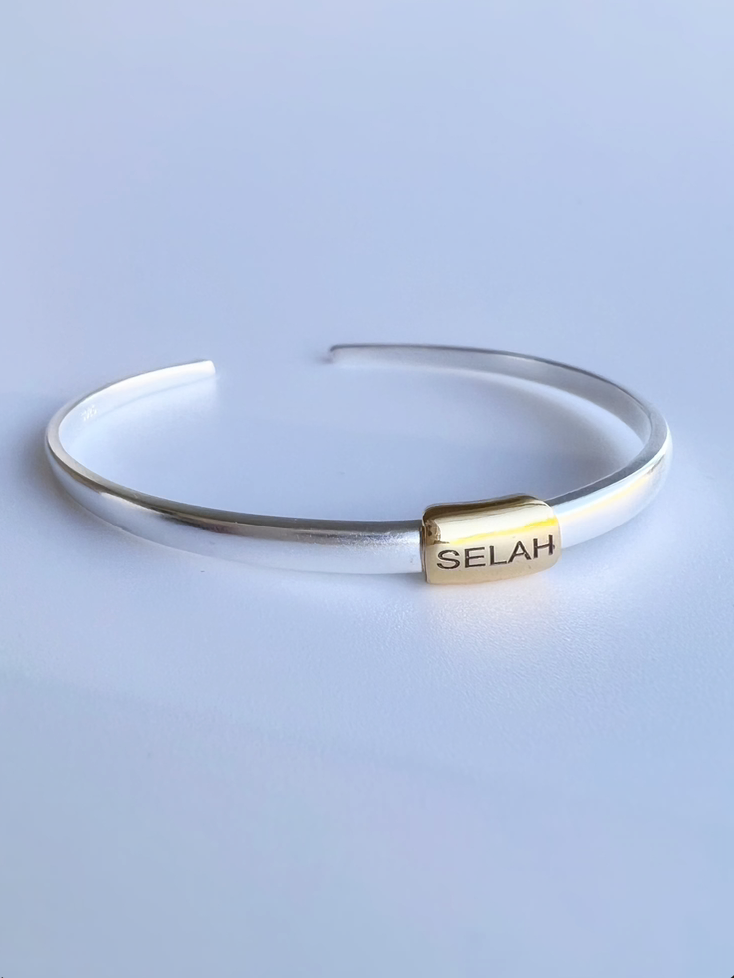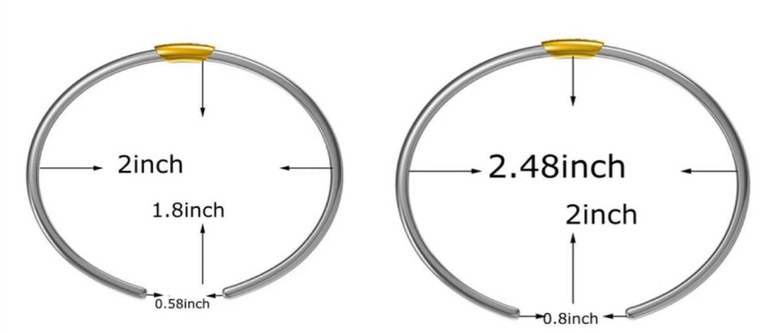 An invitation to pause
take a breath
and rest
Details: 
+ 2 Sizes S/M and M/L

+Sterling Silver Side pieces
+Gold plated Selah piece

-to know what size, measure your wrist with a ruler across the top and compare with the chart in the images. Choose the bracelet with the closest measurement to your wrist. NOTE: these are adjustable, so if your wrist is just over 2" across, it can be expanded to fit your wrist. If just under, it can be closed tighter to accommodate. 
---
Loved the Selah cuff
I love the Selah cuff and have paired it with several gold and silver chain bracelets.
The Selah Cuff
My granddaughter's name is Selah and they named her after the word in Psalms so
I love this bracelet. It is beautiful and she will be so excited on Christmas morning. ♥️💚
Love this Cuff!
Sometimes we need to give ourselves permission to pause. Waiting is an action. This cuff is a wonderful reminder of this. I love it!
Selah Cuff
I love it!! It's simple and beautiful. I love the gold and silver combination. It's perfect.