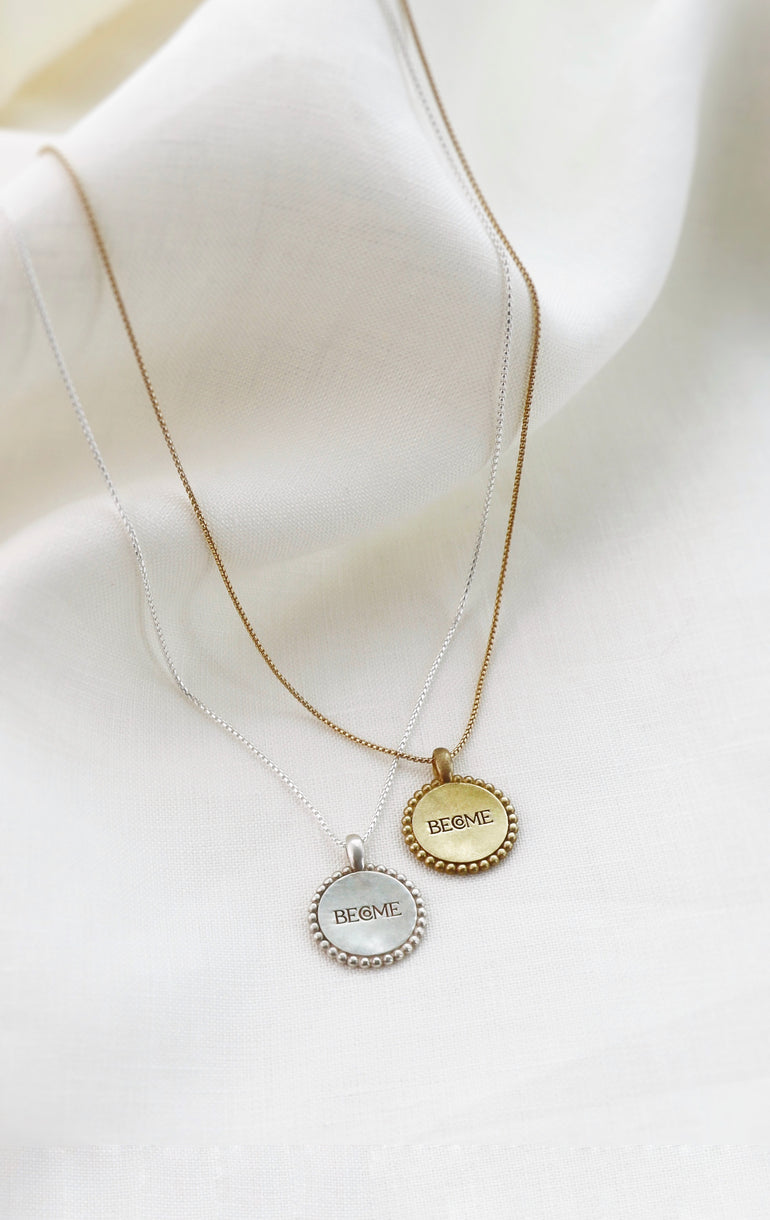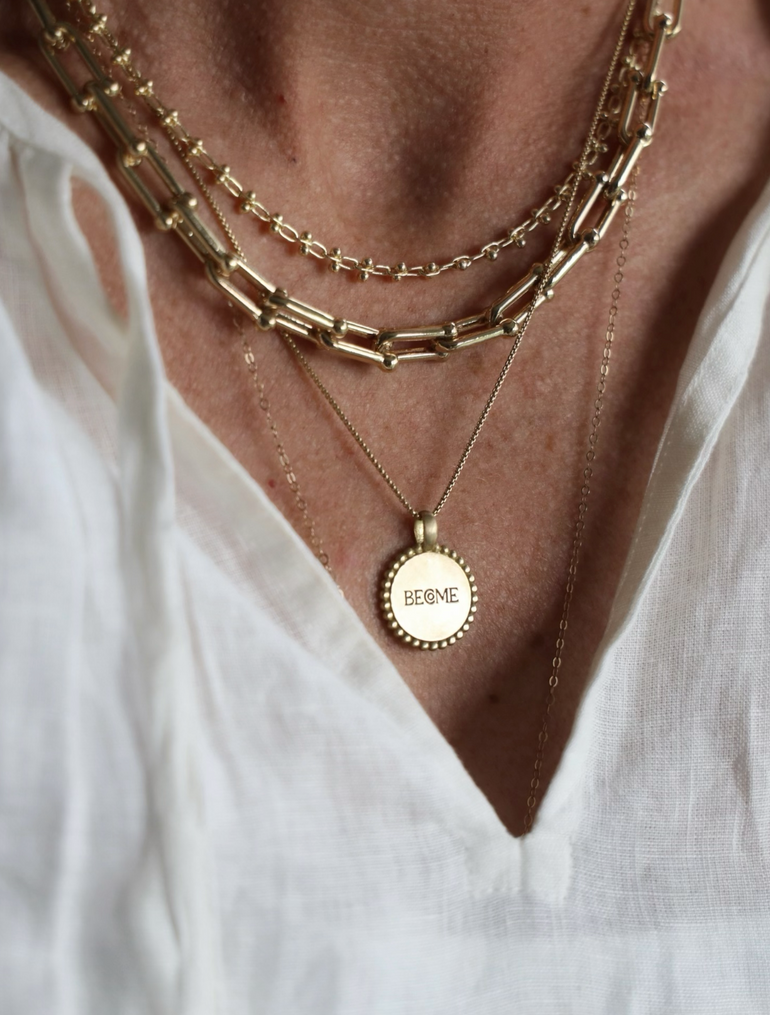 BECOME- 
LET YOURSELF EVOLVE & GROW,
AND REDEFINE YOURSELF AGAIN AND AGAIN,
LITTLE BY LITTLE, STEP BY STEP, YEAR BY YEAR. THROUGH EVERY EXPERIENCE, BATTLE AND ADVENTURE,
YOU BECOME THE PERSON YOU ARE MEANT TO BE.
Details: 
+Gold Fill or Sterling Silver Chain
+18"
+3/4" diameter pendant
+Brass or Sterling Silver pendant
---
Beautiful but finish wears off quickly.
I was so excited to get my become necklace so I was able to save up to finally get one and it was beautiful! It was too short the measurements are from end to end not from the beginning of the chain and end. So I put it on an old chain so I could at least wear the charm. Then after wearing it just once I noticed the back of the charm lost it's color it totally wore off. What will the front look like after a few more wears ? This is so unlike Honey & Ice jewelry.😞
Become Necklace
Necklace chain is too short - does come to where an 18" should come too!! I shouldn't have to use an extender for an 18"!!! 😫😫😫