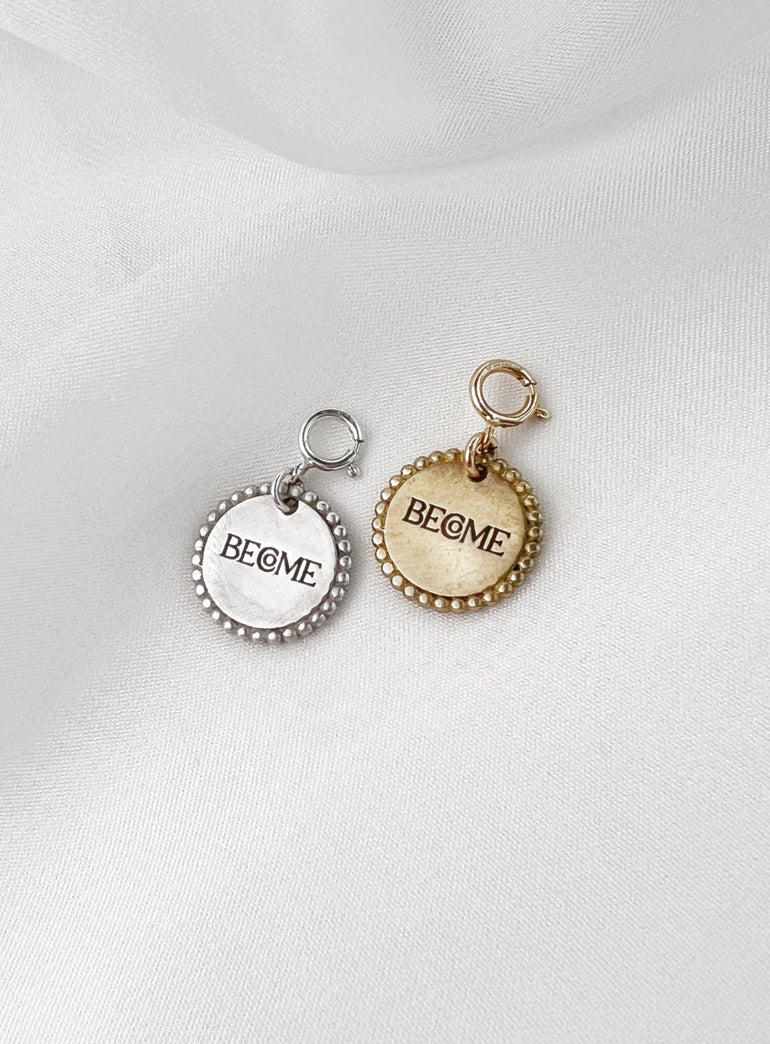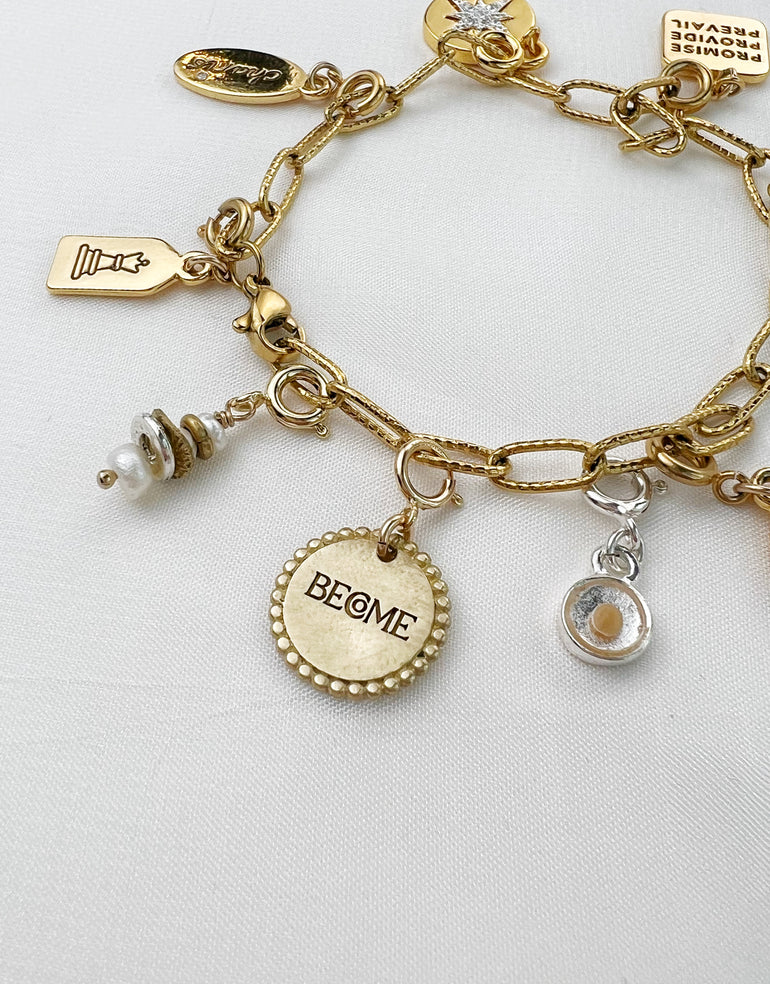 BECOME- 
LET YOURSELF EVOLVE & GROW,
AND REDEFINE YOURSELF AGAIN AND AGAIN,
LITTLE BY LITTLE, STEP BY STEP, YEAR BY YEAR. THROUGH EVERY EXPERIENCE, BATTLE AND ADVENTURE,
YOU BECOME THE PERSON YOU ARE MEANT TO BE.
Details: 
+1/2" diameter pendant
+3/4" drop from tip of clasp to bottom of charm
+Brass or Sterling Silver pendant
---
Beautiful! Love the message!
Become charm with charm
Beautifully detailed Become charm. I love wearing this for church and everyday.