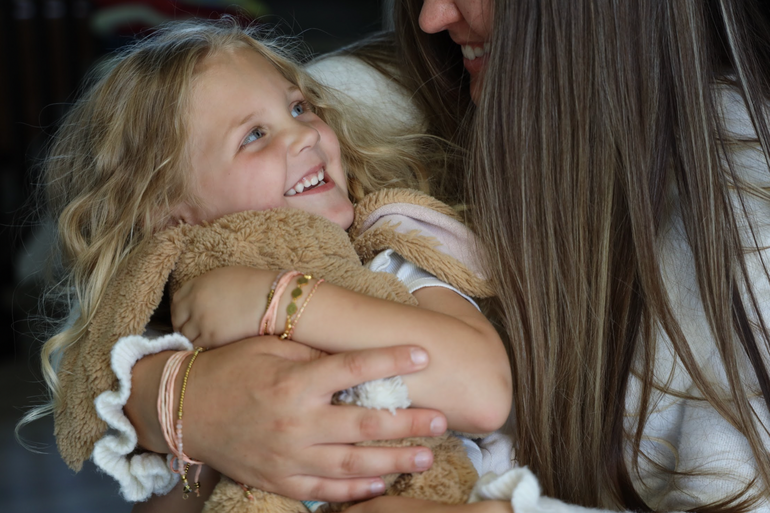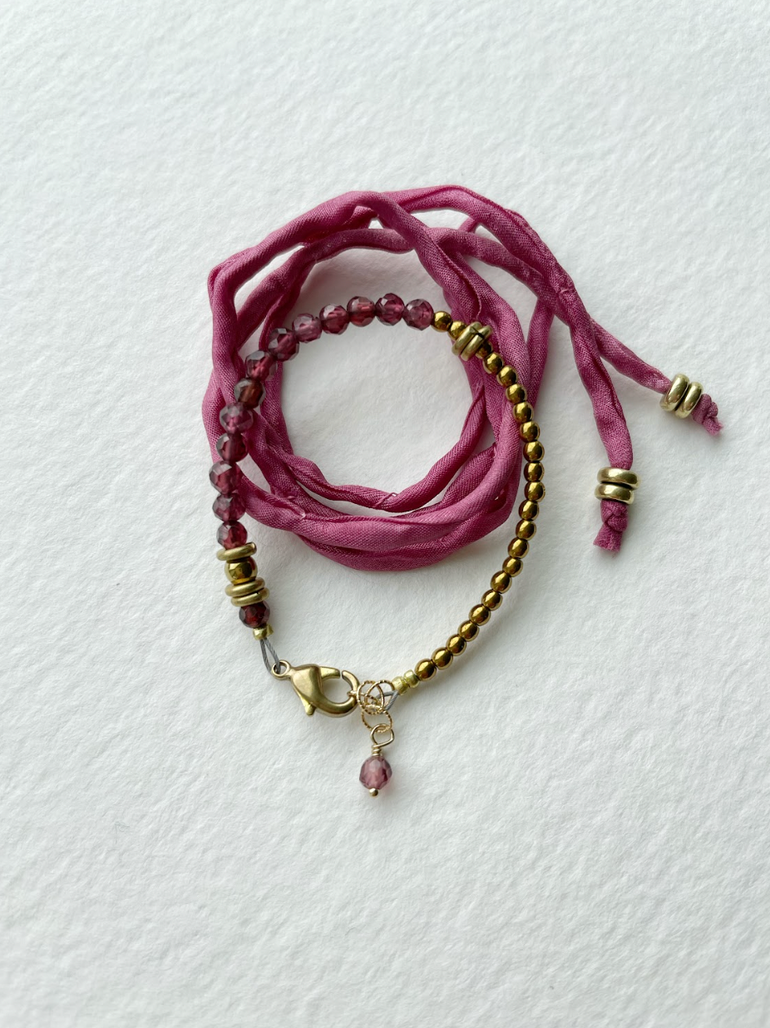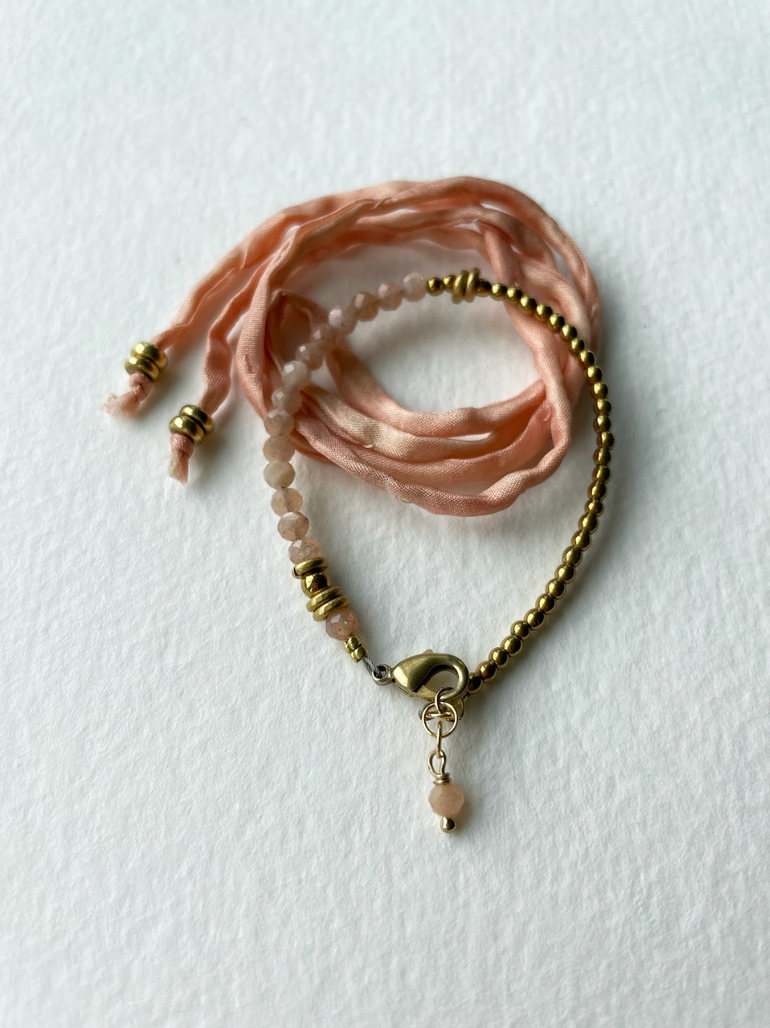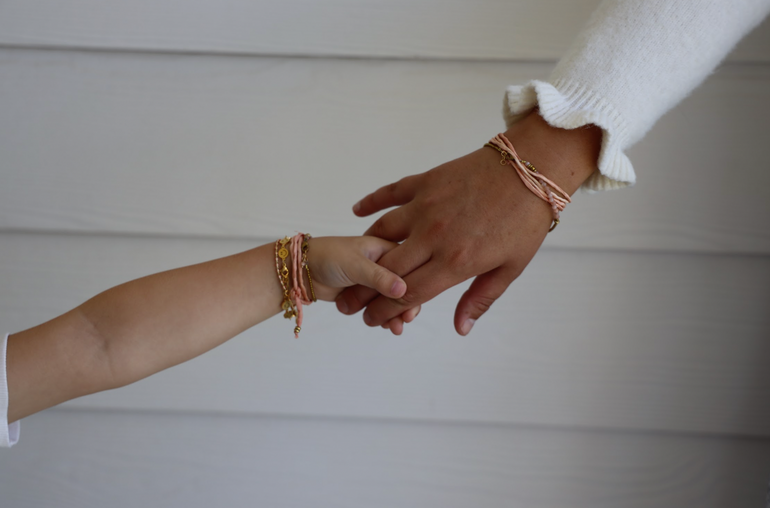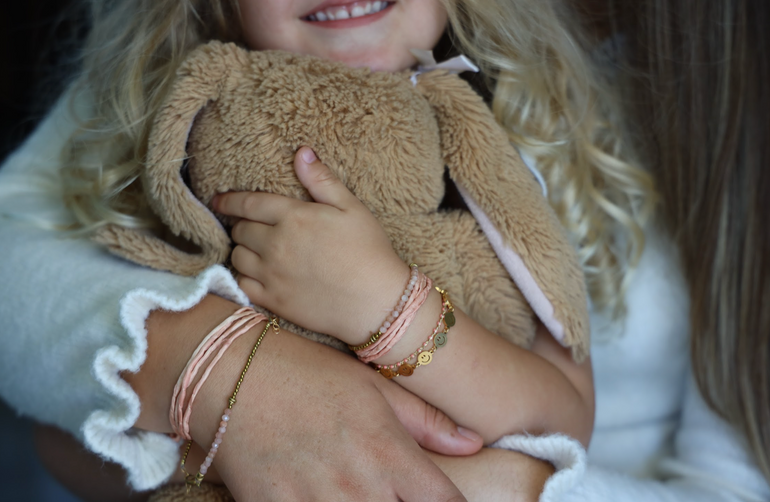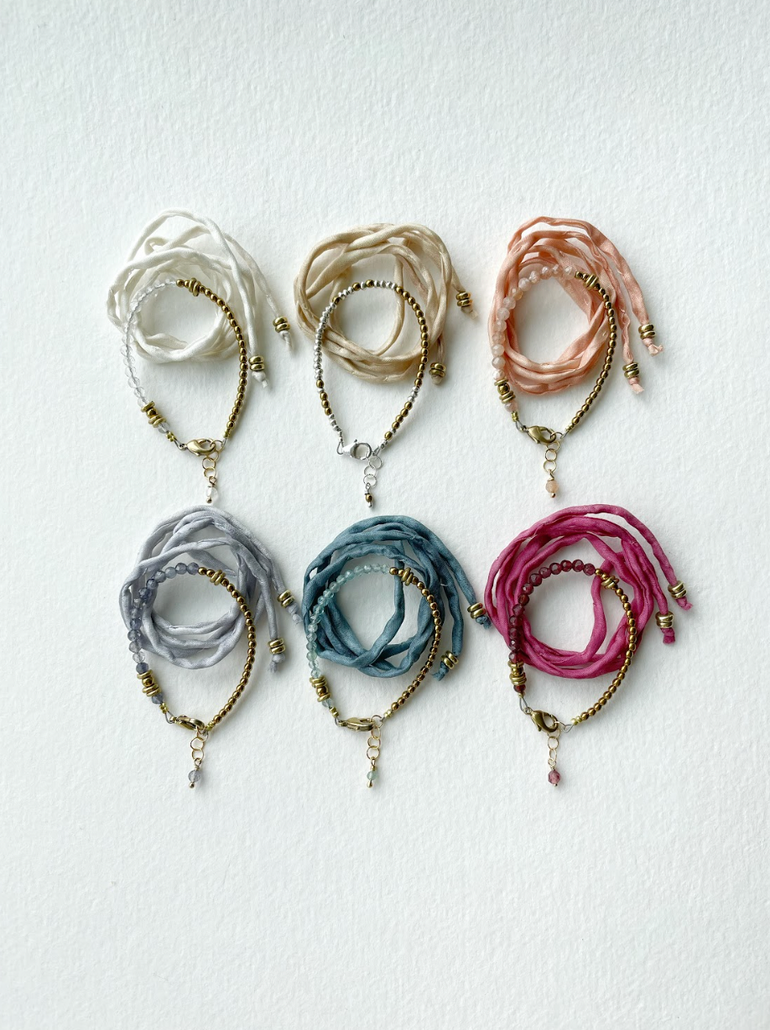 Details: 
+Gold Hematite Beads, Gold Plated Brass Clasp, Natural Stone Color Beads
+Sterling Hematite is made of Thai Silver Beads 99% Silver, Sterling Silver Clasp and Extender
+Child:5 ¼"-6"
+Infant: just under 4 ½" to 4 ¾" 
Set includes 1 Mommy size stack and 1 Daughter size stack in the same color way
-How to measure! Take a string and wrap it around your daughter's wrist. Measure it on a ruler and add 1/3"-1/2" (depending on how snug they like it to fit). That will be their bracelet size. For example, if their wrist measures 5", add 1/2" to that, they would be a child size bracelet. If they have a 5 3/4" wrist, they are most likely to be more comfortable in an adult size. 
---