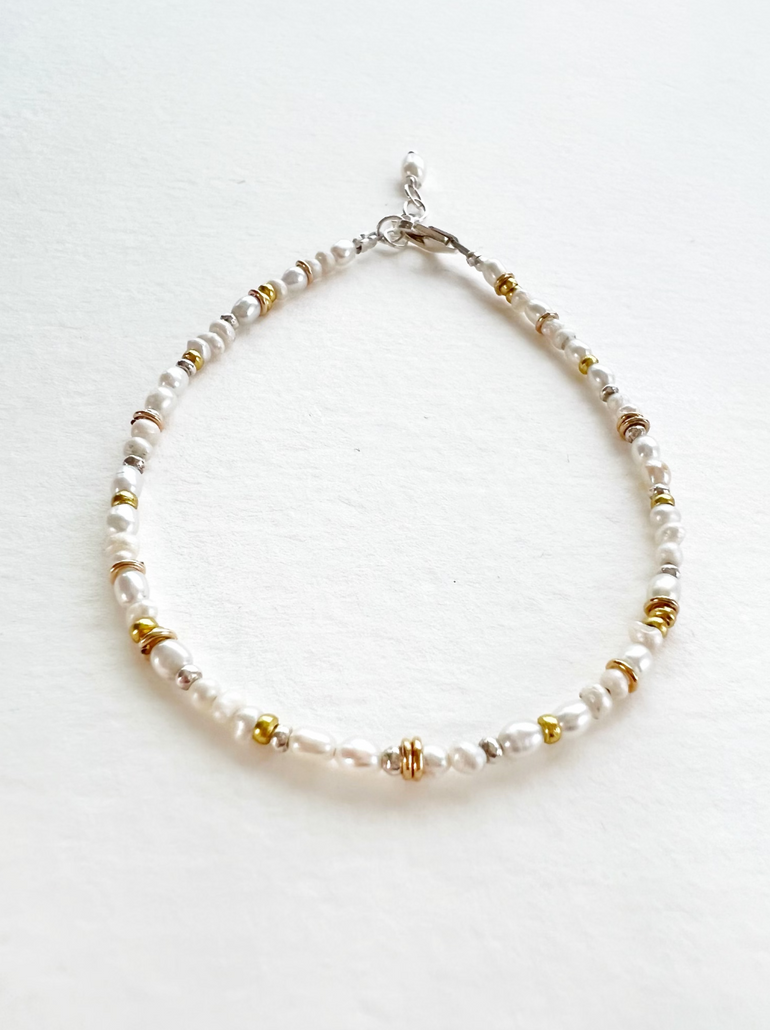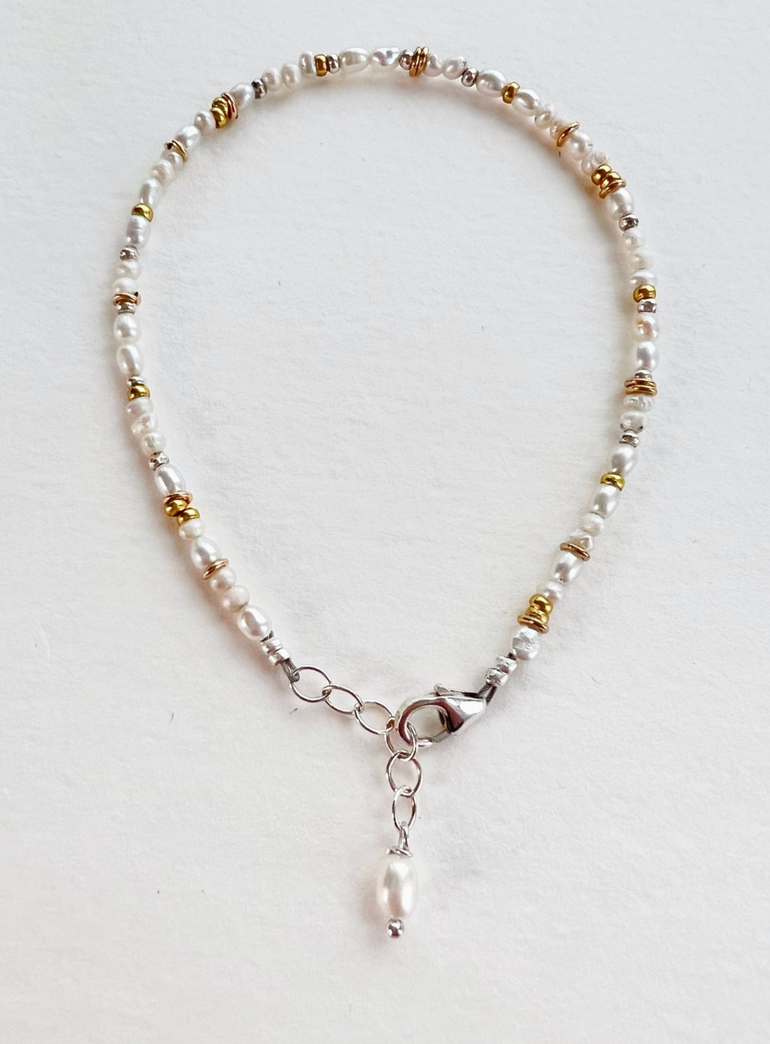 Details:
S/M: 6 3/4"-7 1/2" 
L: 6 3/4"-8 1/4"
+Freshwater pearls
+Gold Fill AND Sterling Silver components
+Sterling Silver Clasp
---
LOVE IT!
Just what I've been waiting for. :) So simple but elegant.
Love!
This bracelet is perfect! I love that the pearls are so small and delicate.
Luster necklace and bracelet
Love the necklace and bracelet. I wear it all of the time. They go with anything.
LOVE IT!
I love this bracelet! The look, versatilty, length, size, everything is perfect. I was afraid it would get in the way when I am writing or using a mouse, but it hasn't bothered me at all. What's not perfect is the size of my fingers and how hard it is to do the clasp. For some unknown reason it just feels harder to do than my other bracelets. The clasp is the perfect size for the bracelet and I trust it. Chalk my struggles up to user error.