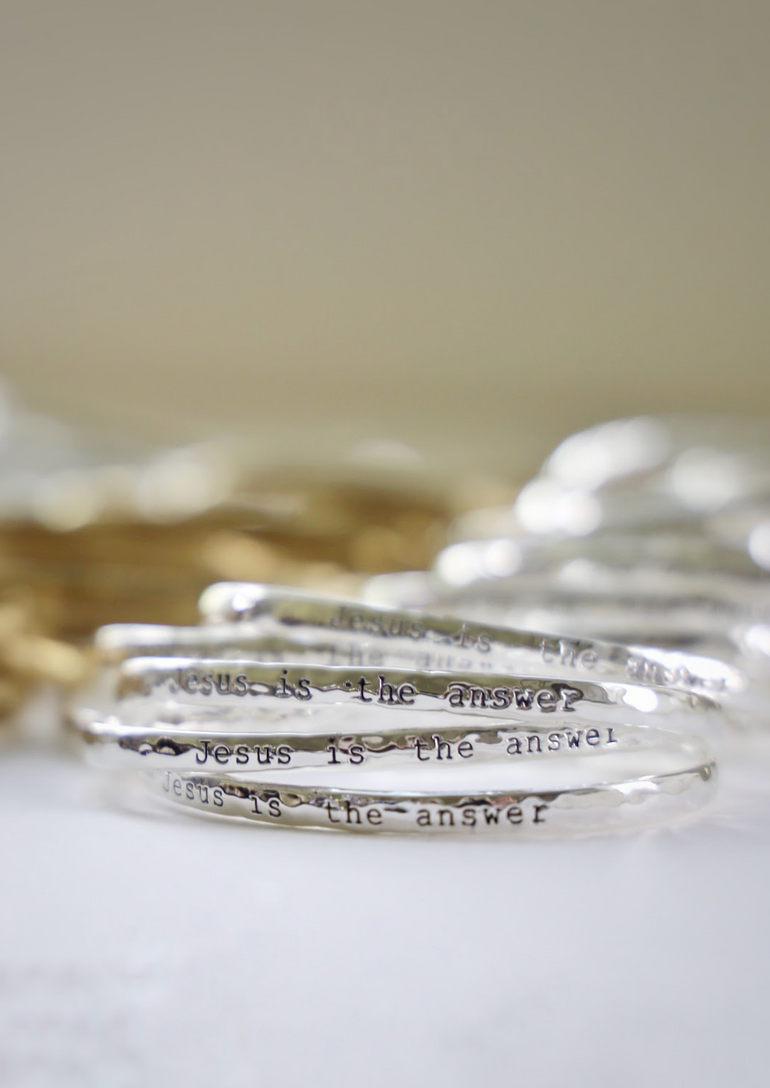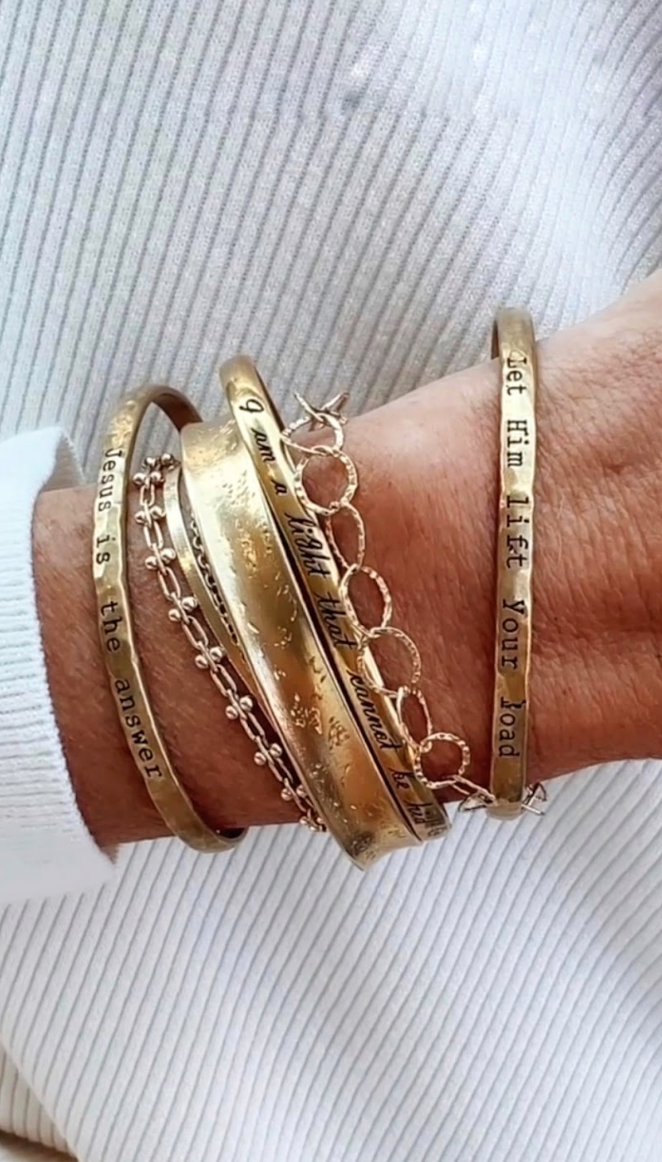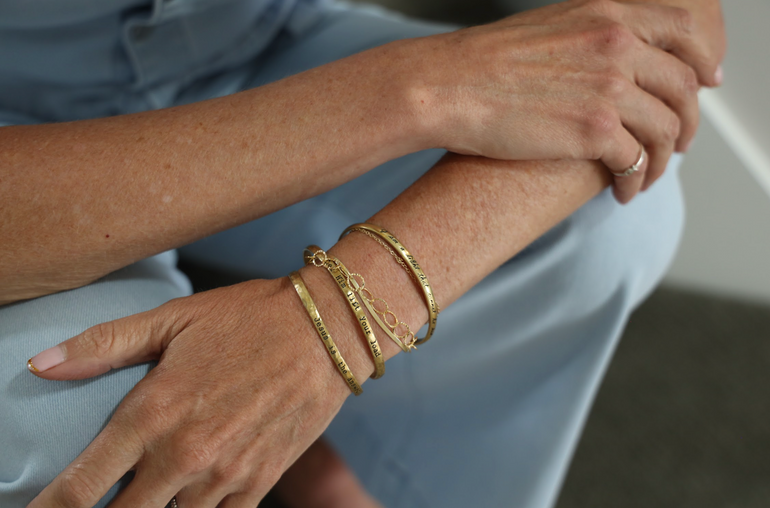 Wherefore, be of good cheer, and do not fear, for I the Lord am with you, and will

stand by you; and ye shall bear record of me, even Jesus Christ, that I am the Son of
the living God, that I was, that I am, and that I am to come.

DOCTRINE AND COVENANTS 68:6
Details:
+Jeweler's Brass- Jewelers brass is a great color-fast way to get GOLD jewelry at the right price range. It is a slightly deeper gold color but rich, stunning, and never going to change. 
+Sterling Silver Plated Brass- Not water safe. Silver will eventually wear off.
+ .925 Sterling Silver
+Adjustable, one size fits all
---
Love it!!!
Good quality, I can mold it easily to my wrist.
I love it!
I have many pieces of Honey and Ice jewelry, but this is my favorite! It's well made, easy to wear, and beautiful! I love it and wear it every day.
Beautiful Comfortable & Powerful
Jesus is always the answer and this subtle and inspiring reminder is a game changer! LOVE IT❣️
I love it
I bought two and sent one to my niece, I haven't heard how she feels about it yet, but I love mine. It's a simple thing yet when I wear this one and the BUT GOD cuff I feel a connection, a power that I adore. I feel His presence more.