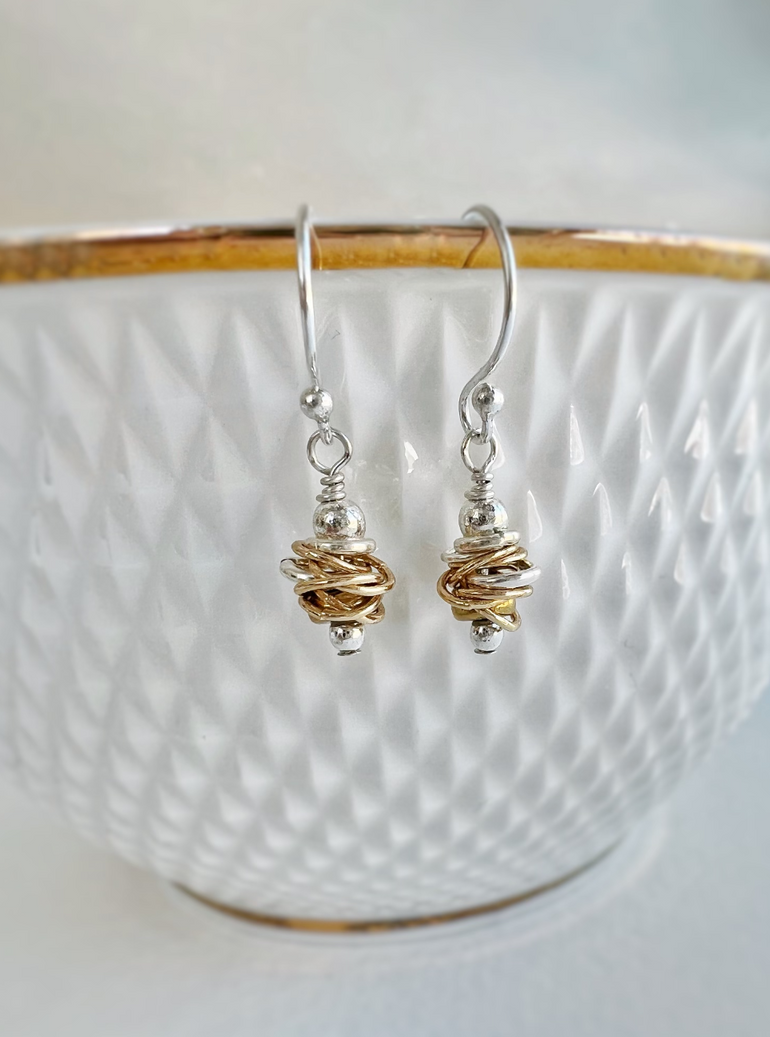 Did you know that here at H+I Honey stands for Gold and Ice Stands for Silver? These Gold and Silver Drops are the perfect mixture of both metals combined in one!
Details: 
+1" Drop
+Sterling Silver Ear wires
+Platinum Hematite
+Gold Plated Brass rings
---
Great Design
The earrings arrived in great shape and in a timely manner. The design of the earrings were very delicate and unique. The mix of gold and silver tones made them a versatile piece. I would definitely recommend and will buy from this company again.
Perfect set of earrings
Love the color combo of the gold and silver! They literally go with anything. Also, the size and drop length are perfection in my book.
Honey +Ice drops
It was very good I thought it was a bit o honey thought it was cute you sent a little treat