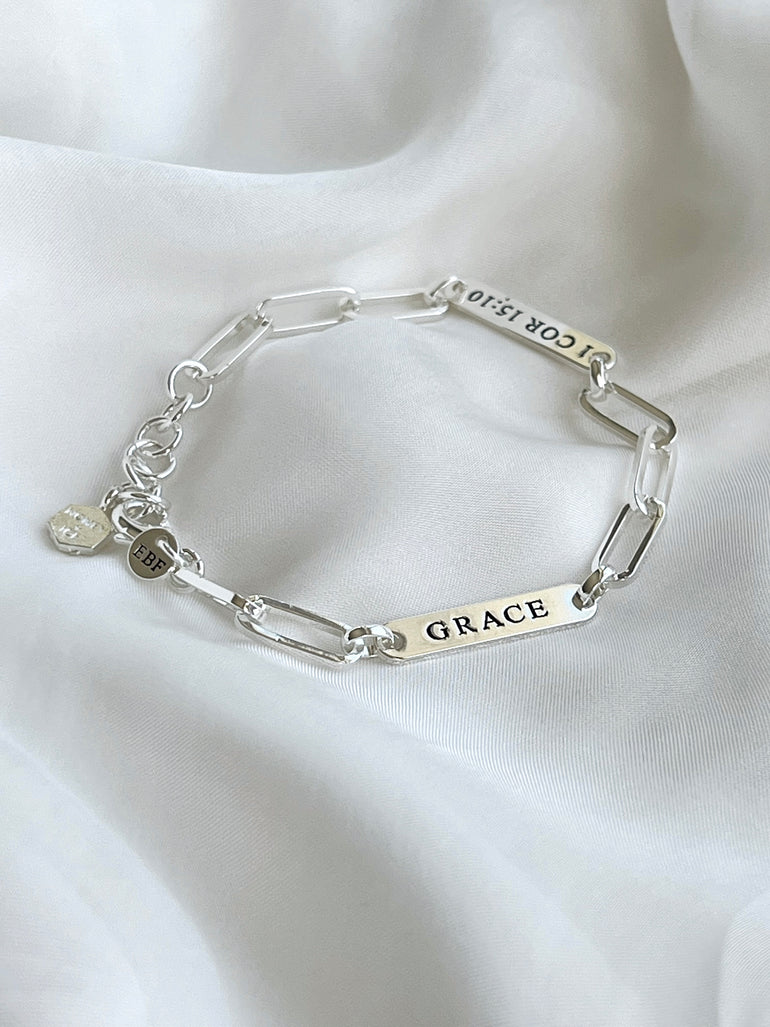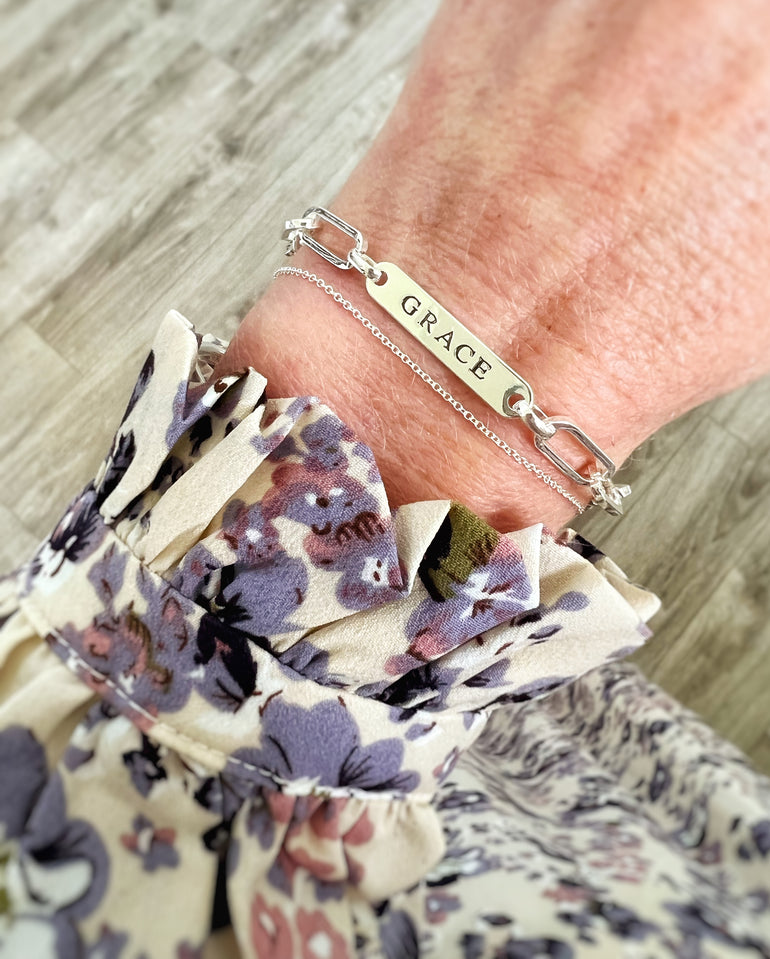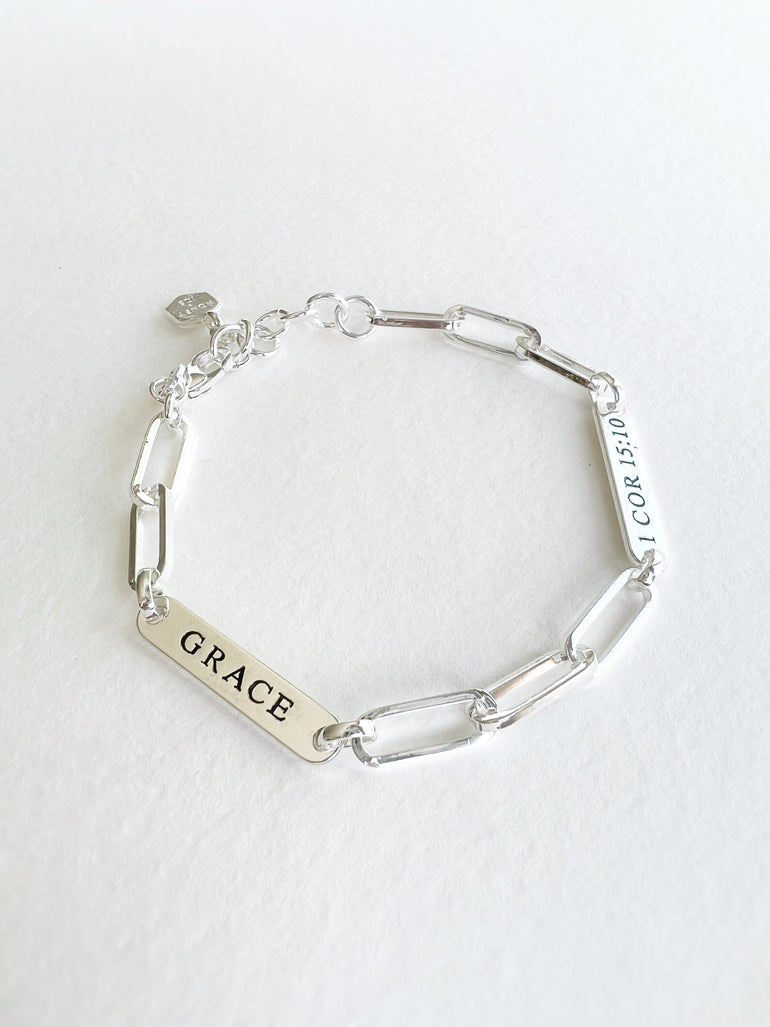 Details:
+7-8" adjustable length
+Sterling Silver plated brass 
+extra large clasp for convenience
 
We advise caution when wearing this in water… as it is plated sterling, the silver finish will not last as long as pure sterling silver! 
---
Grace Bracelet
The bracelet is just as beautiful as it is in the picture! Very pleased!
I really like my But God paper clip bracelet that comes in 2 sizes. I like it but find the grace bracelet cumbersome with the entire length of chain hanging in order to get it to small. It also means the letters are all turned over or hanging below my wrist.
So gorgeous! Excellent reminder throughout the day!
Very pretty. Doing the Grace fireside's with Emily. Love that the bracelet reminds me of all that I've learned about the Savior's power in my life.
Pretty but ...
The Bracelet is so pretty. I was excited to buy two. One had a small flaw but customer service quickly resolved the issue. So happy with the product & the service!