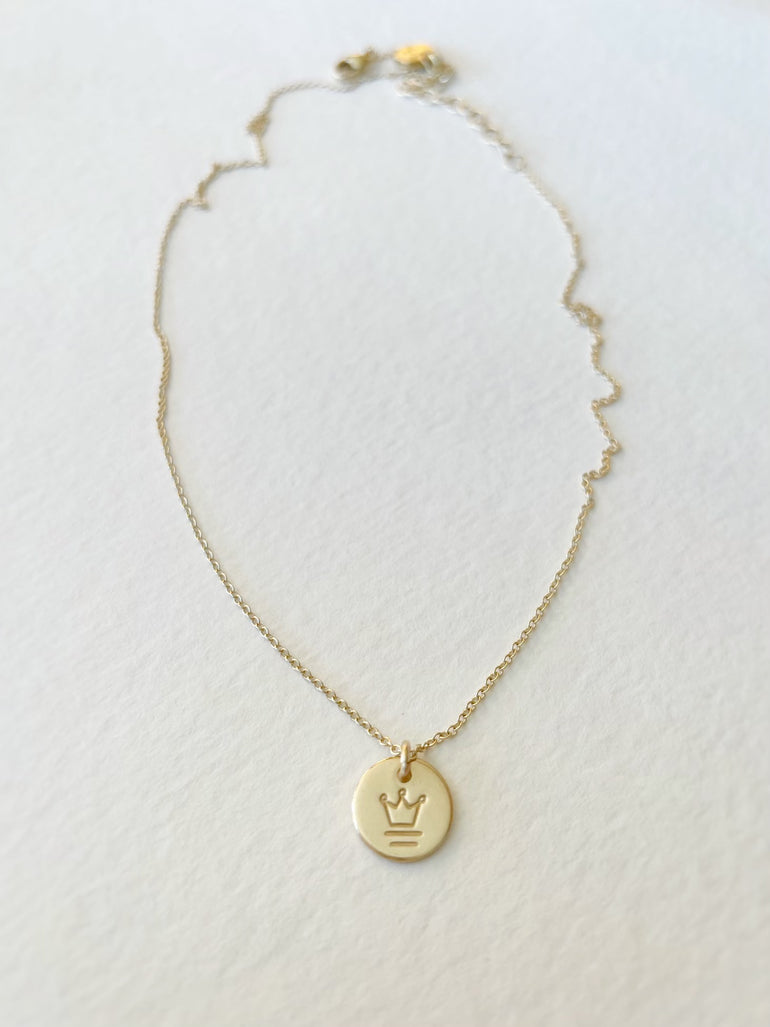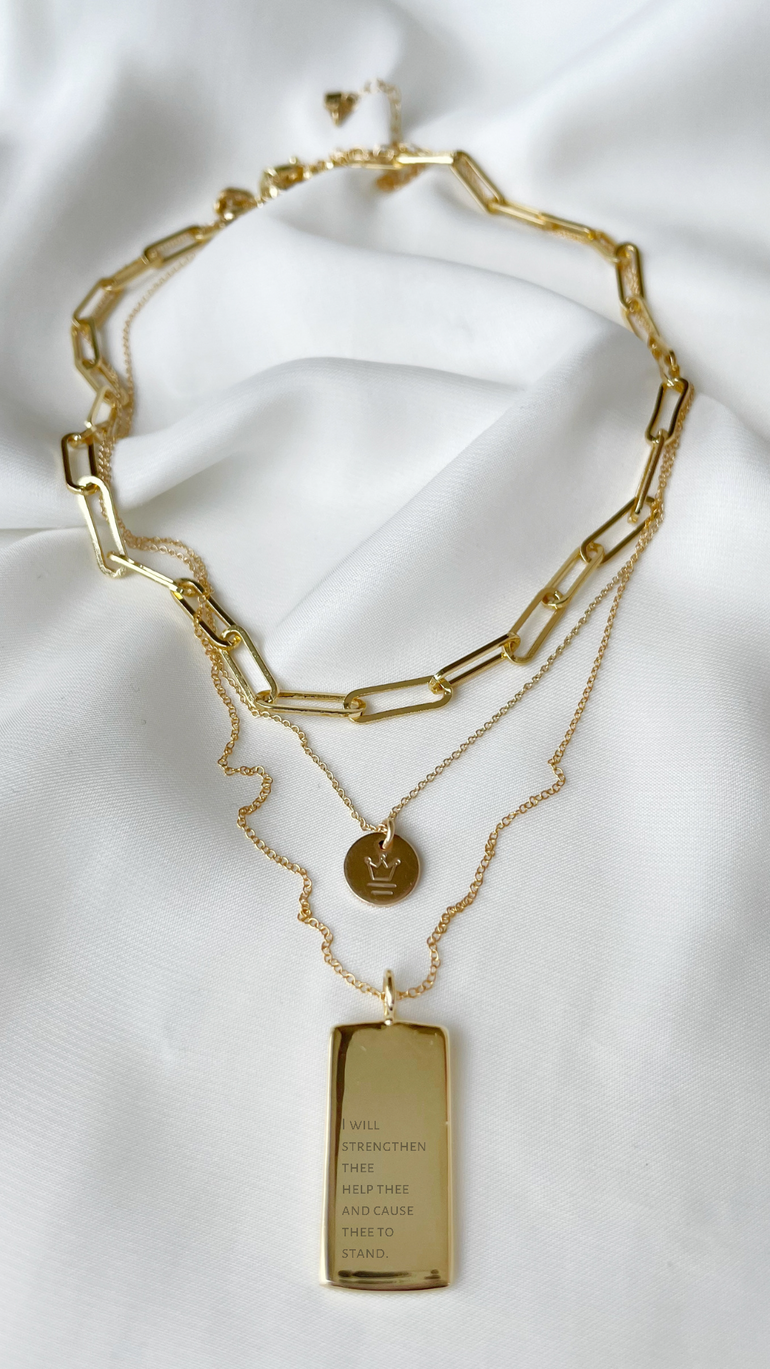 DAUGHTER OF A KING NECKLACE
The Queen piece of a chess game represents  the idea of a strategy that prepares and develops the most powerful piece on the board in preparation for the endgame.  Let this necklace become a reminder of your place in the Lord's endgame.
And thus, if ye are faithful ye shall be laden with many sheaves, and crowned with honor, and glory, and immortality, and eternal life." D&C: 75:5
+16"-18": adjustable Sterling Silver and Gold Fill Chains
+Gold Fill and Sterling Silver Pendants
+Hand Stamped Pendant
---
DAUGHTER OF A KING NECKLACE
Beautiful piece!
I love this necklace! I ordered the silver, and it's beautiful. I love the meaning behind this, and love telling people what it means and why I wear it.💕
Disappointed
The necklace is so tiny you can't see the etching. I feel like it was misrepresented in the photo.
Small
I like my necklace, but I was just very shocked at how tiny it was. I think it is misrepresented in the photos.
Love it, but a little hard to get on
Love this necklace! The only problem is the clasp is so small I can't do it myself. Had to have help from a very nice neighbor. It's not coming off!
I wish it was a little bigger it's hard to see.If AI had seen the charm that was bigger I would have bought that on..