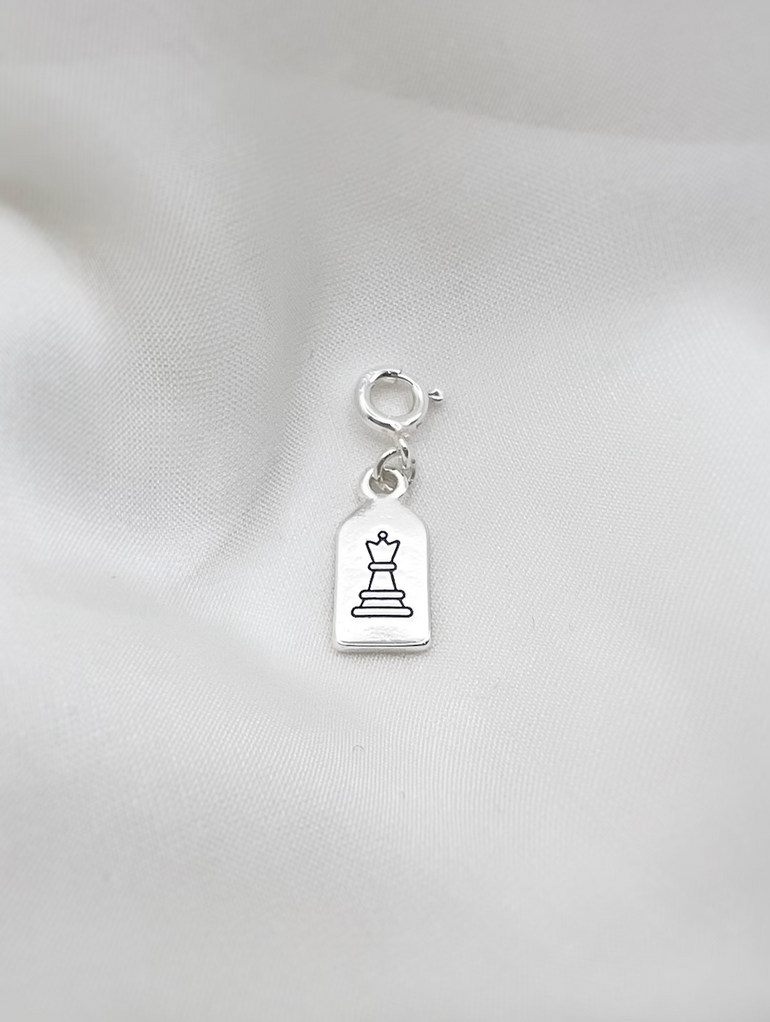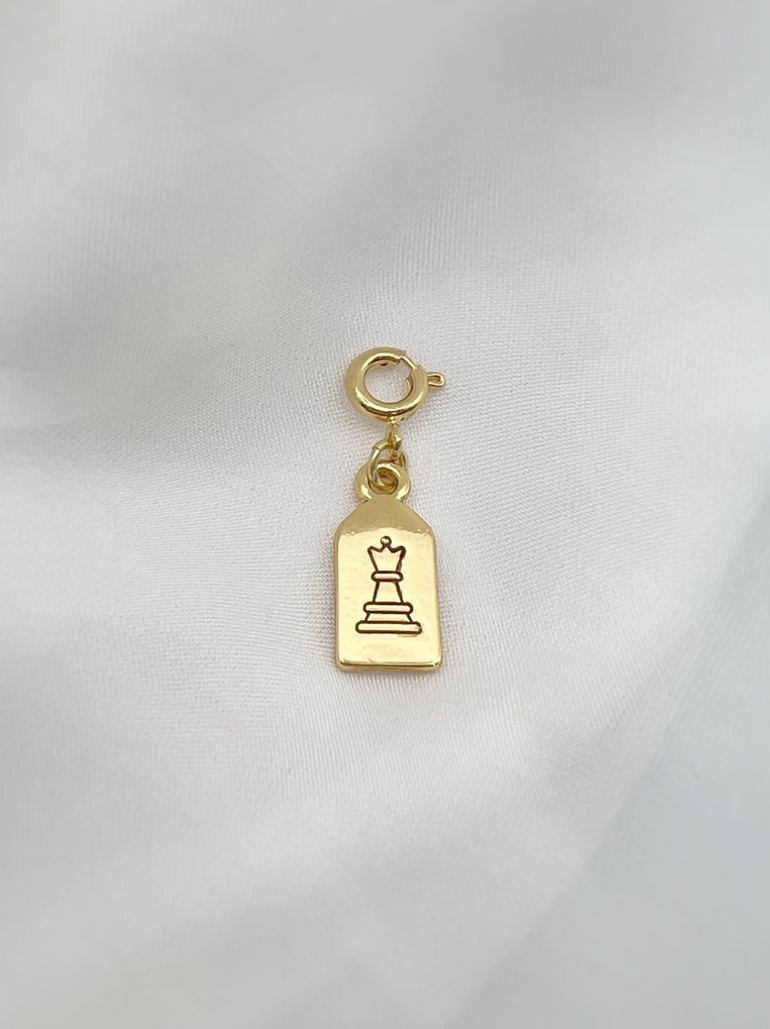 The Queen piece of a chess game represents the idea of a strategy that prepares and develops the most powerful piece on the board in preparation for the endgame. Let this pendant become a reminder of your place in the Lord's endgame.
CHARM ONLY (includes a clasp to attach to bracelet)
Details:
+Gold or Silver Plated Brass
+1" diameter
---
I haven't yet received it.