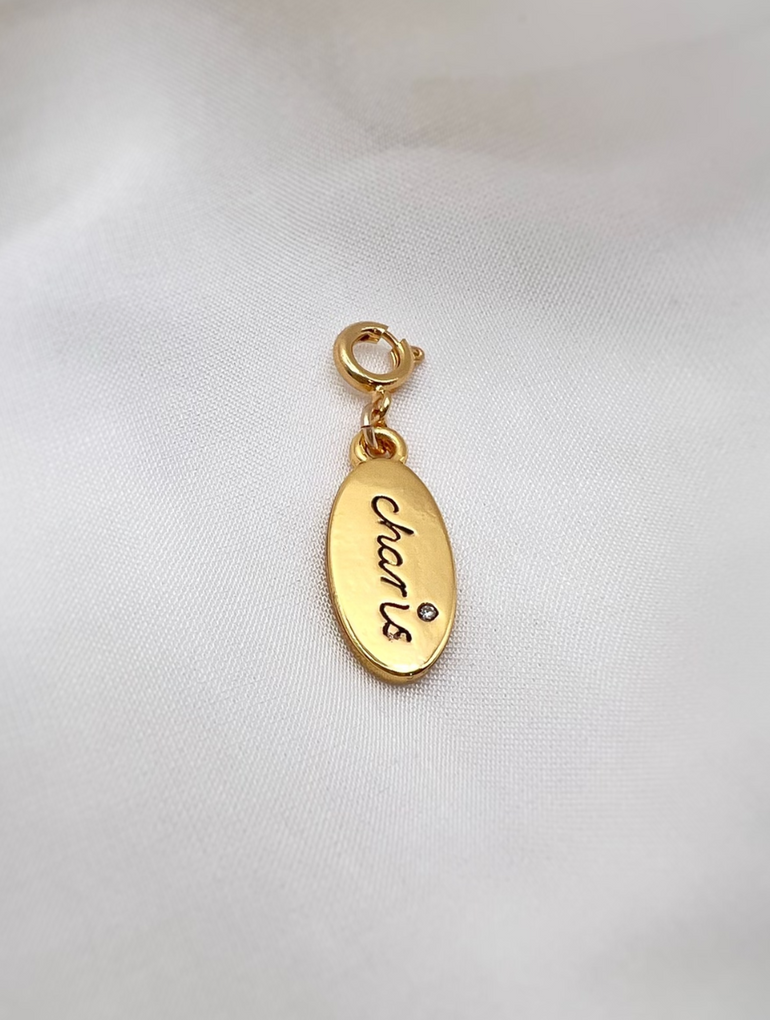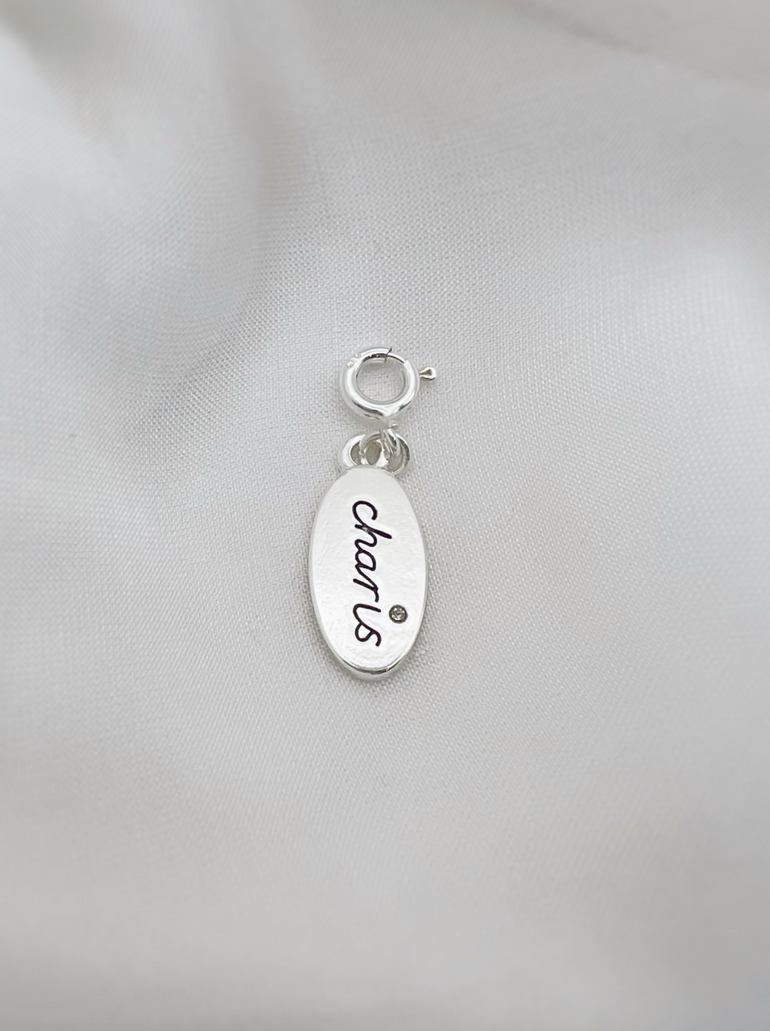 Grace is the gift of transformation.
An endowment of strength. Divine assistance. An enabling power.
The elevating of souls and hearts.
Grace is His favor, and His kindness, and the tenderness with which He extends His mercies. Grace is always there, but we notice it most in our weakness. In our brokenness. Receiving grace isn't an event. It's a story. It's your story intertwining with His strength. Let this become your reminder.
CHARM ONLY (includes a clasp to attach to bracelet)
Details:
+Gold or Silver Plated Brass
+1 1/8" long
---
Cannot provide review as have not yet received the product.