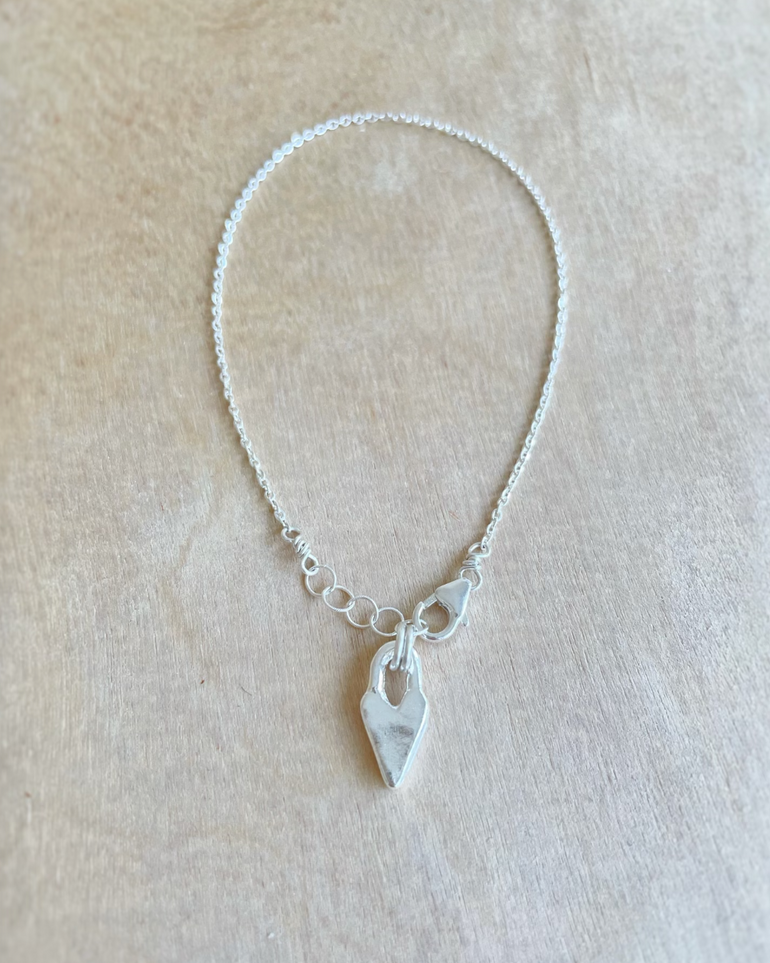 CHAIN-LINKED HEART BRACELET
+Sterling Silver Chain and findings
+Sterling Silver plaited pewter heart
+Gold Fill chain and findings
+Gold Fill Plaited pewter heart
+6.5"-7" This may seem very small, but with such a tiny chain, this bracelet fits a wider range of wrists.
---
CHAIN-LINKED HEART BRACELET
CHAIN-LINKED HEART BRACELET
Gold already coming off
I bought four of these bracelets. Two in silver and two in gold to give as girls gifts for Valentine's Day. The gold one that I have for myself is already losing its color. The gold on the heart is already wearing off showing some pewter underneath which is so disappointing. I just purchased these before Valentine's Day.
Chain link heart bracelet
Love this danty bracelet! It's a great layering bracelet
Dainty and beautiful
I love my heart bracelet! It goes so well with my necklaces! It reminds me several times a day to stop and give thanks and pray! It's delicate but sturdy! I haven't taken it off since I put it on!
I love the Chain-Linked Heart Bracelet
I bought this bracelet to remind me of a personal study of what I have learned about the heart from a deep study of the scriptures. It is the perfect gentle reminder. Gentle. So delicate and beautiful, just like the sweet Spirit that led me to the scriptures to study the heart.