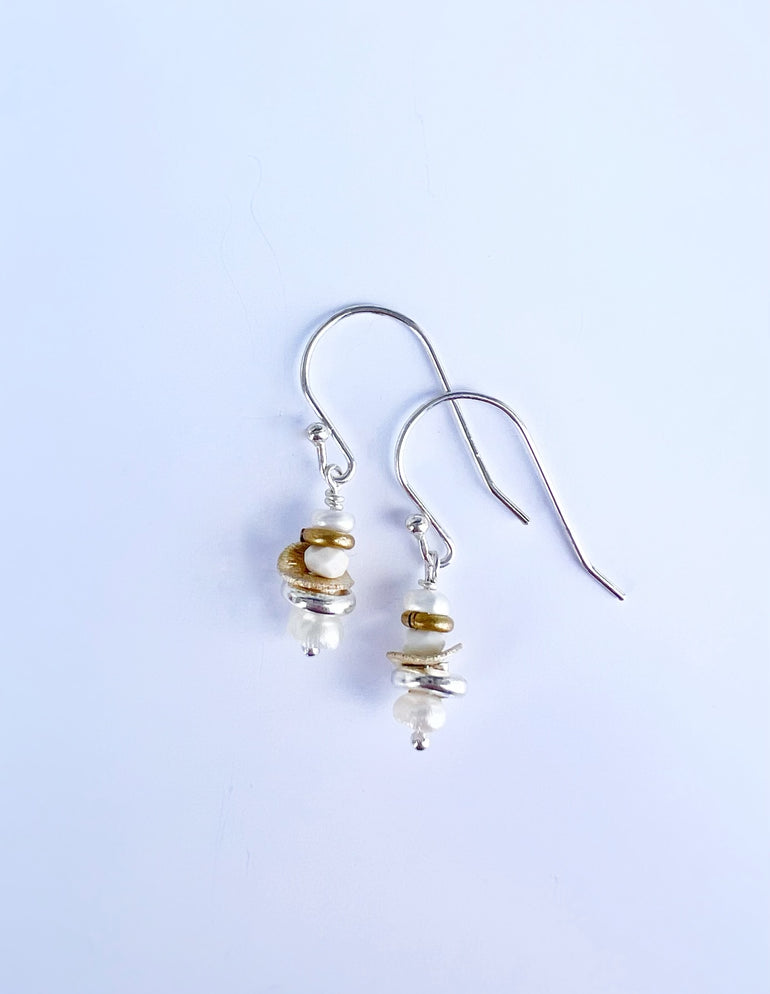 Let these cairns guide you to seek out your Savior. Cairns are often a built to help guide people along a trail. They keep people on the path and help them decide which way to go when the path is unclear. Cairns symbolize making order out of chaos, since they are made of the stones that can be found nearby.  Each cairn is unique and created uniquely. Similar to the way God guides each of our paths individually.
Details:
+3/4" drop
+Gold Fill or Sterling Silver Ear Wires
---
Not what I expected
I think the earrings are pretty but much smaller than I expected. I am returning them
All things
I have worn them everyday. Love them
Positive love!
Love these earrings- beautiful, stylish, perfect for me!!