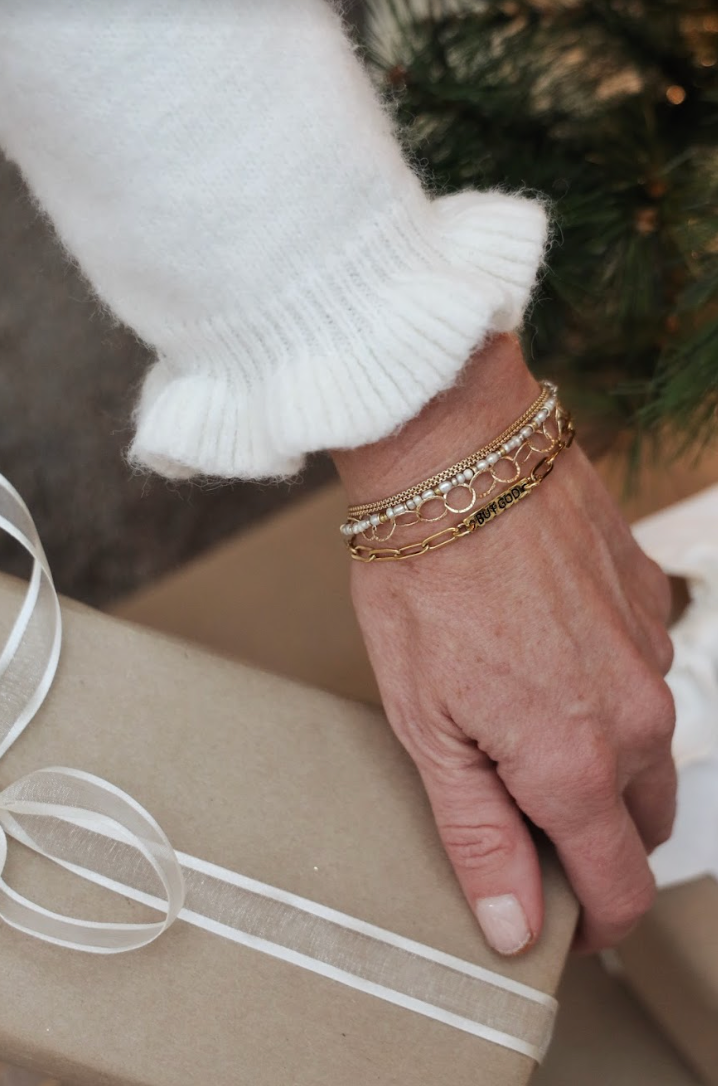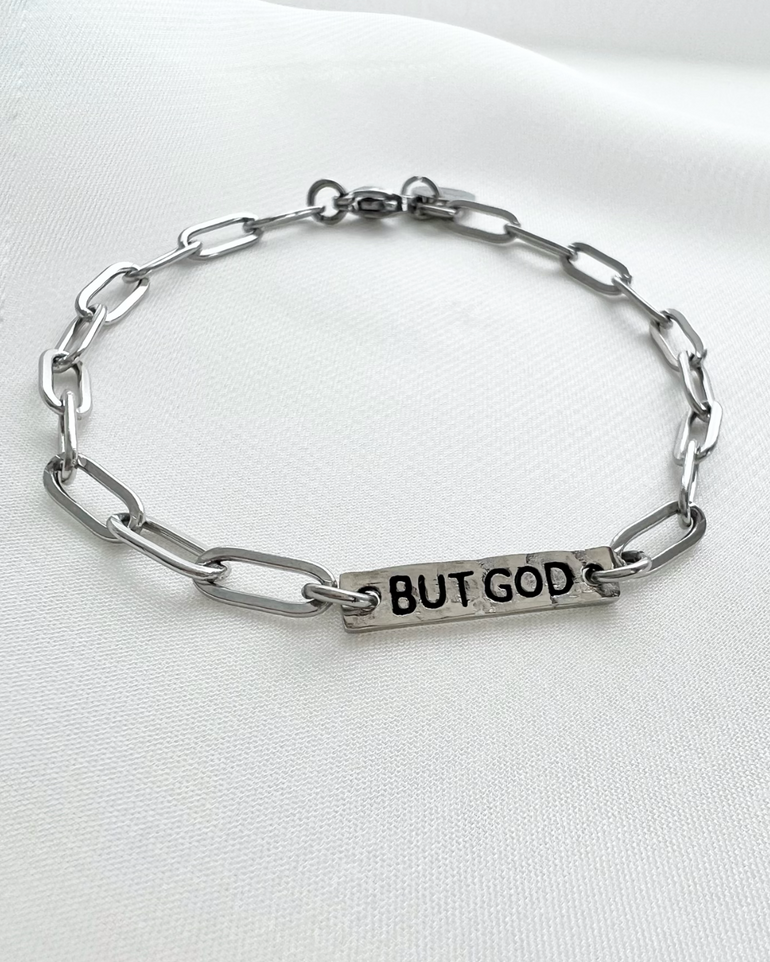 BUT GOD PAPER CLIP BRACELET
"There will be moments in life when things feel bigger than our capacity to handle.  Moments where things realistically won't work out.  You know just how it is.  You know.  And maybe it feels like this hard thing will never end.  Like deliverance will never come.  That miracles have ceased on the Earth.  Those are the moments when you must look for a tiny glimmer of hope.  Those are the times when you must whisper the truth found in Jeremiah 32:17, "Nothing is too hard for my God."  Against hope, believe in hope my dear friend.  
Details:
+Stainless Steel so that the color STAYS and they are STURDY enough for kiddos!
+S/M up to 7 1/2"
+L up to 8 1/4"
---
BUT GOD PAPER CLIP BRACELET
Gold paperclip But God bracelet
Love the bracelet. So glad it comes in different sizes. Would love this bracelet and the Grace bracelet to have the words printed on both sides since they turn over a lot.
Beautiful
My daughter wears hers all the time
BUT GOD PAPER CLIP BRACELET
BUT GOD PAPER CLIP BRACELET
"But God" Chain Bracelet
I absolutely love my bracelet! I had an issue with one of the chains breaking (which I'm sure is a rare occurrence), and I received a replacement within a few days. Great customer service! I'll definitely be a repeat customer.