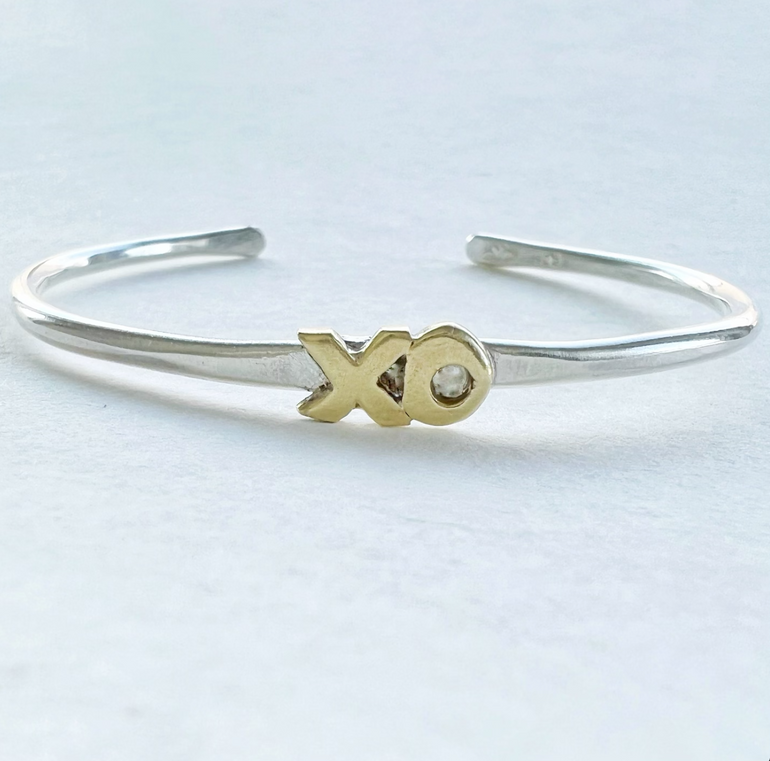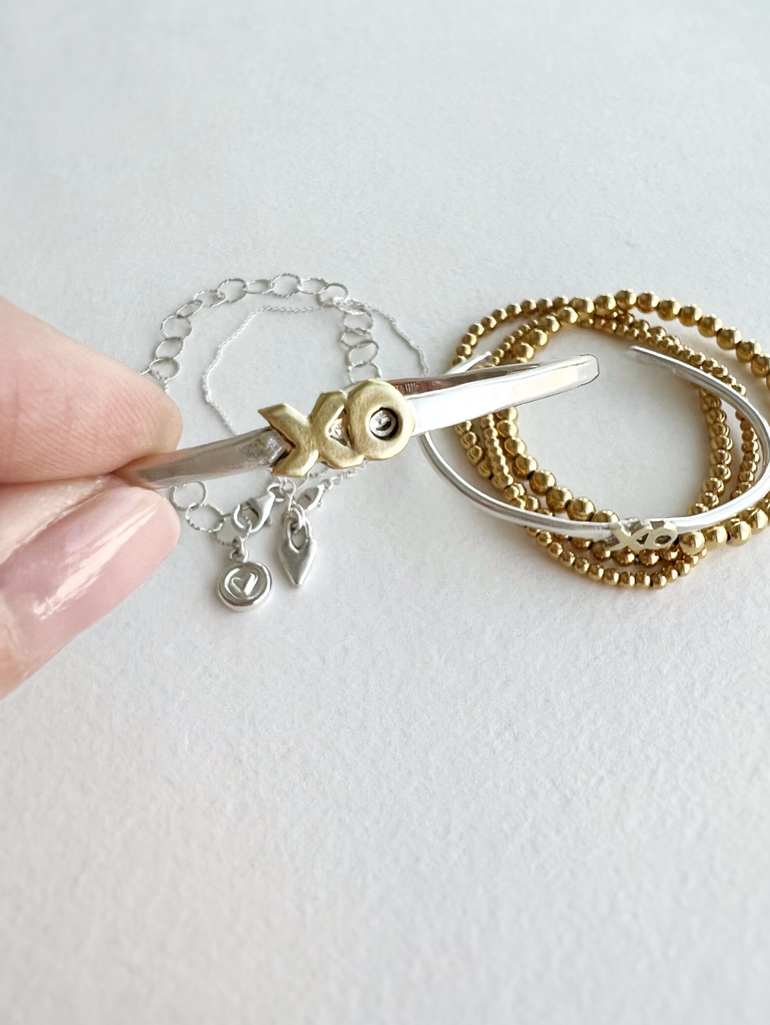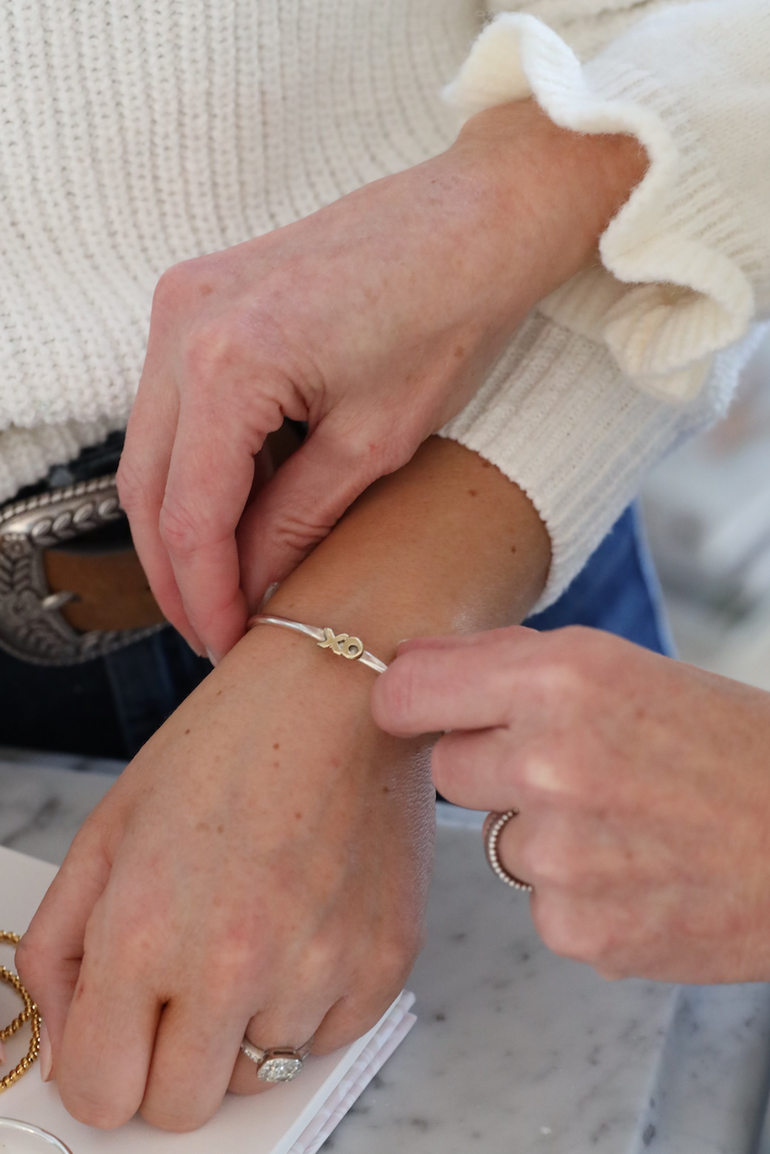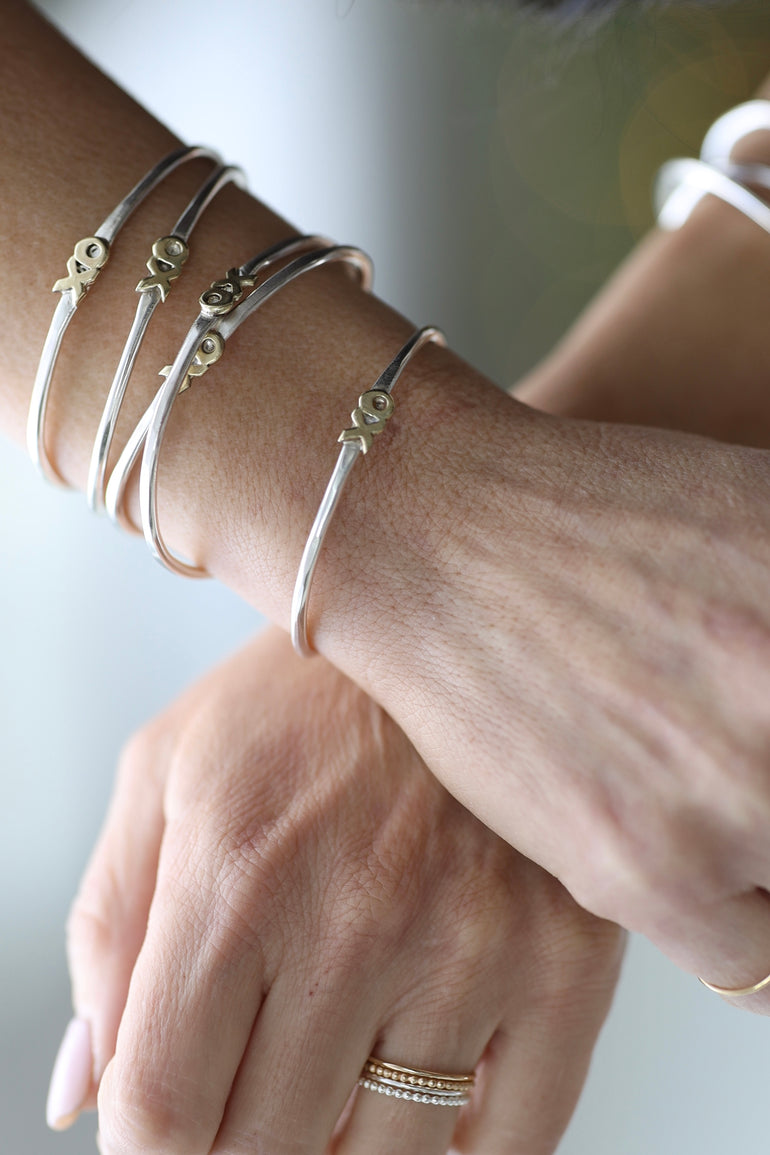 Details:
+One size fits all: Adjustable
+Sterling Silver Cuff
+Brass XO detailing
+Hand-crafted
---
XO cuff
I have very small wrists and it adjusts well.
Heartfelt
It's a beautiful piece. It fits well and can be worn with anything.
Perfect for Everyday Wear
Beautiful piece that is perfect to dress up or down. It is versatile with the mixed metal colors so it can be worn alone or stacked with other bracelets. It is sturdy, and easy to put on and remove. Love this piece.
Love it
I bought them for my 2 daughters and got my self. I would always write xoxo on Little notes to school or notes to camps. So when I thought this I thought it would be a perfect Valentines gift. They weren't available and so I signed up on your email list was so excited when they came available. We all love them wear them every day.