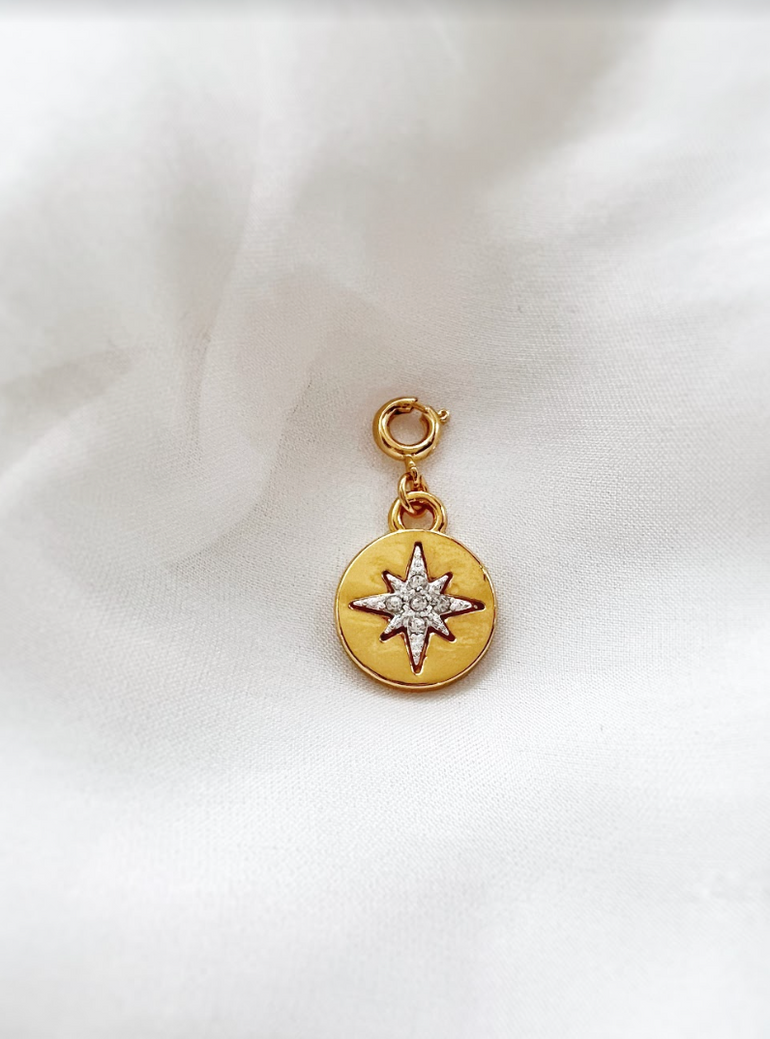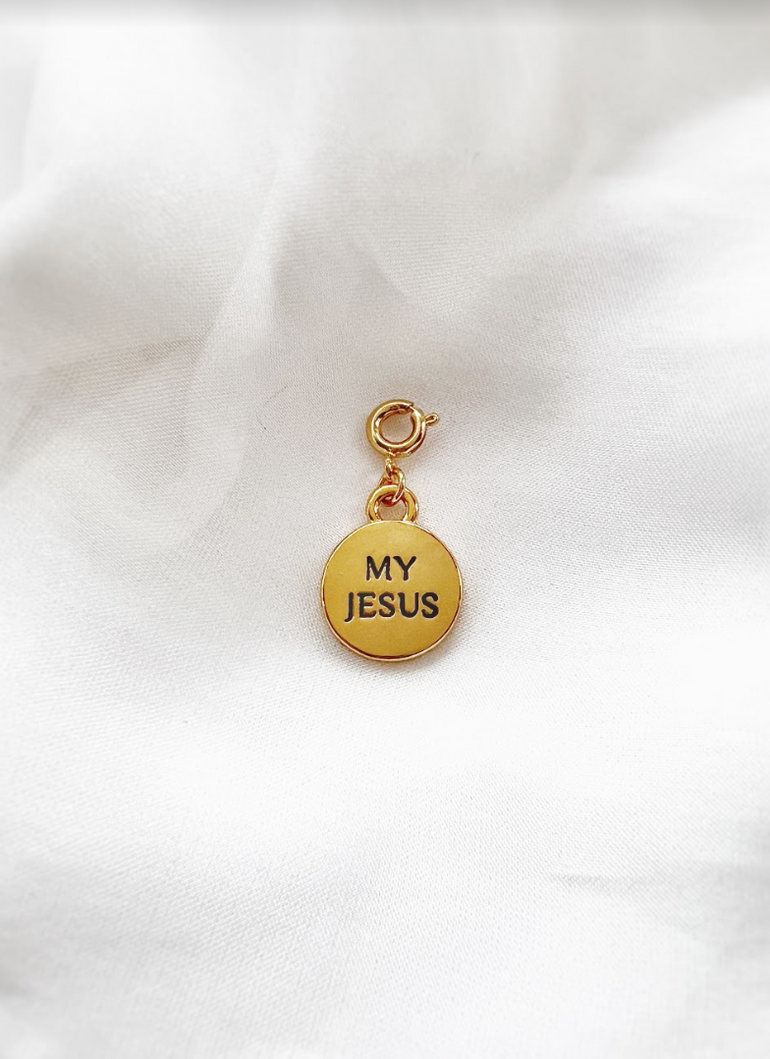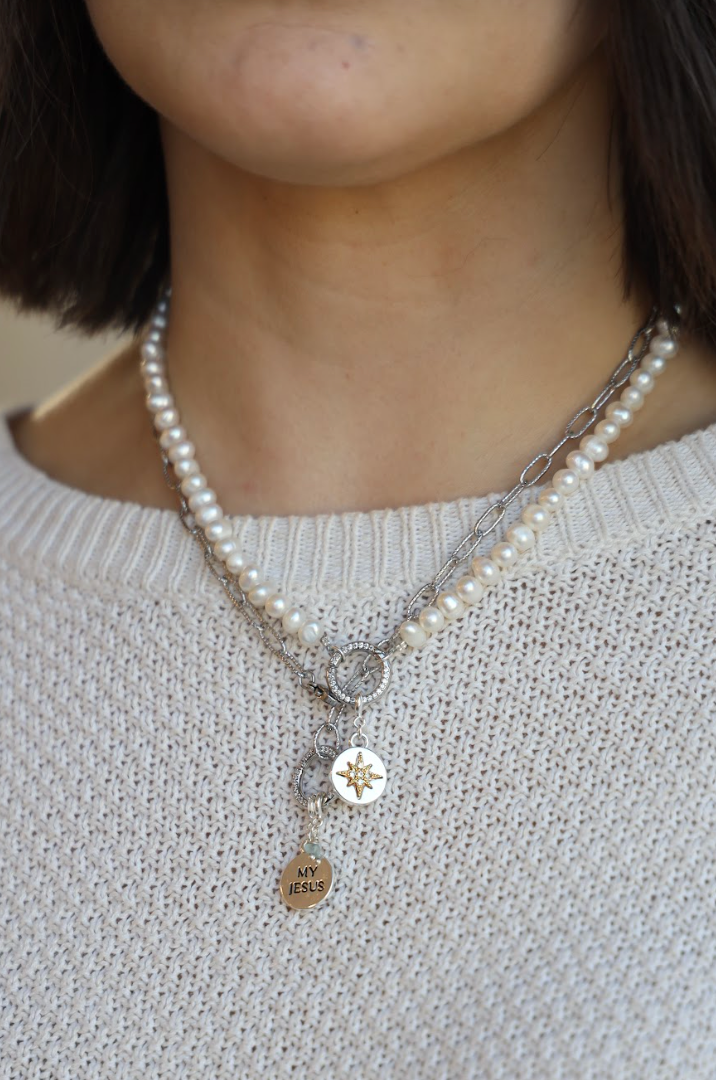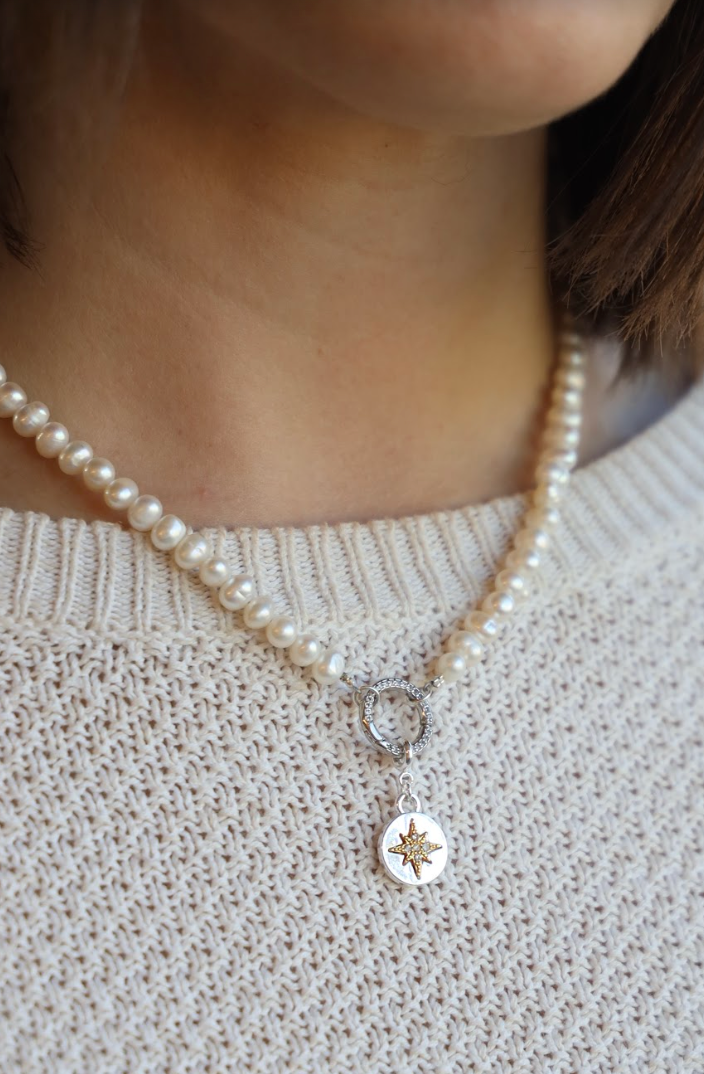 The One who heals hearts. The One who comforts the burdened soul. The One who mends the broken. The One who lifts the weary. The One who brings light in the dark. The One who loves unfailingly.


My Jesus.
PLEASE NOTE ORDERS WILL BEGIN SHIPPING AROUND DEC 7
Details: 
+Gold and Silver Plated Charm
+Pave Crystals
+about 5/8" diameter
---
Silver My Jesus Charm
Please Please Please restock the silver My Jesus charm..... I love all my charms and my bracelet, I missed out on this one. Thank you for sharing your talent with the Inklings Family. Ttaschia
Bought this to add to my charm bracelet and absolutely loved It but somehow it detached from the clasp and I lost it while at Women's Conference. Please, please restock in the sliver so I can replace it!
Sliver Rimmed My Jesus Charm
Please please please make more of the silver rimmed My Jesus charms!! We really want 2 of them but you have been out for months and we are worried we won't be able to get them.
Inklings "My Jesus" & "Charm Bracelet"
I purchased all the charms and the bracelet because I love it so very much. I love having the reminder of all that Jesus has did for me and the conversations it creates. It is a beautiful piece of jewelry but the gold is coming off in a very short time. I wish I would have ordered the silver so maybe it would stay beautiful longer.